Like any kid growing up I watched Tarzan on Saturday mornings on TV. When I saw the opportunity to actually go to the Jungle, I couldn't resist. I didn't find Tarzan (Jack) but maybe I can portray what it was like.
We were fortunate enough to spend 3 days at the G lodge in the Tambopata National Reserve near Puerto Maldonaldo. After a short flight from Cusco, an hour long bus ride down a bumpy dirt road and a then two hour ride up the river my motorized canoe – we arrived at our destination.
Friends have visited Machu Picchu but opted out of the jungle experience for fear of bugs, critters or mosquitoes. A viable tour company, like G Adventures, will limit that risk – our guides always took a machete whenever we walked about the trails and alerted us to any potentials dangerous areas. They all grew up in the jungle and know it well!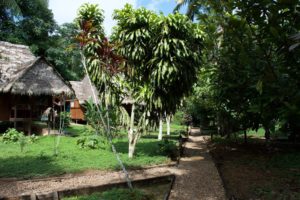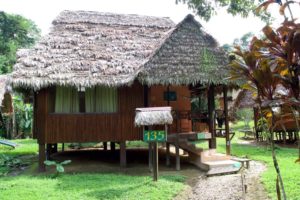 The cabins had no electricity – candles are the sole light source (but we had full washroom and shower facilities) and I slept like a baby. In the morning there is no sleeping in as the birds and animals like to chat in the AM !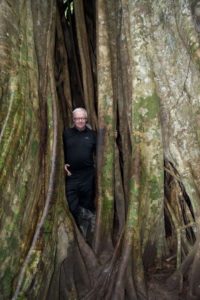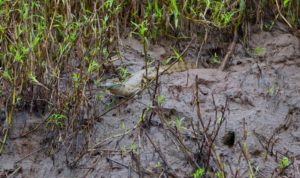 We were taken on nature hikes, lake rides and night-time ride up the river looking for caimans (Peru's version of an alligator). We got to see 400-year old fig trees that were so huge you could stand in them. Monkeys, tarantulas, birds of every sort, snakes – yes they are all there !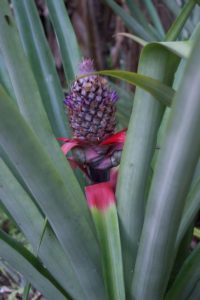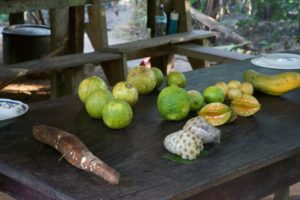 We also visited a farm that supplied our lodge with fresh fruit, meats and vegetables that were served daily on the dining hall. It was only 10 minutes up the river. Talk about FRESH !
I wish I could show more but in the interest of space, my last image will be a short video of our group heading back up the river to catch the bus back to the hustle and bustle of everyday life (sorry, the video keeps twisting sideways so just tilt your head a bit lol). It was a blast!