After our last rest day on Wednesday, we had two full days of hiking. Thursday we headed out to Val Ferret to view the Mont Blanc range from the Italian side.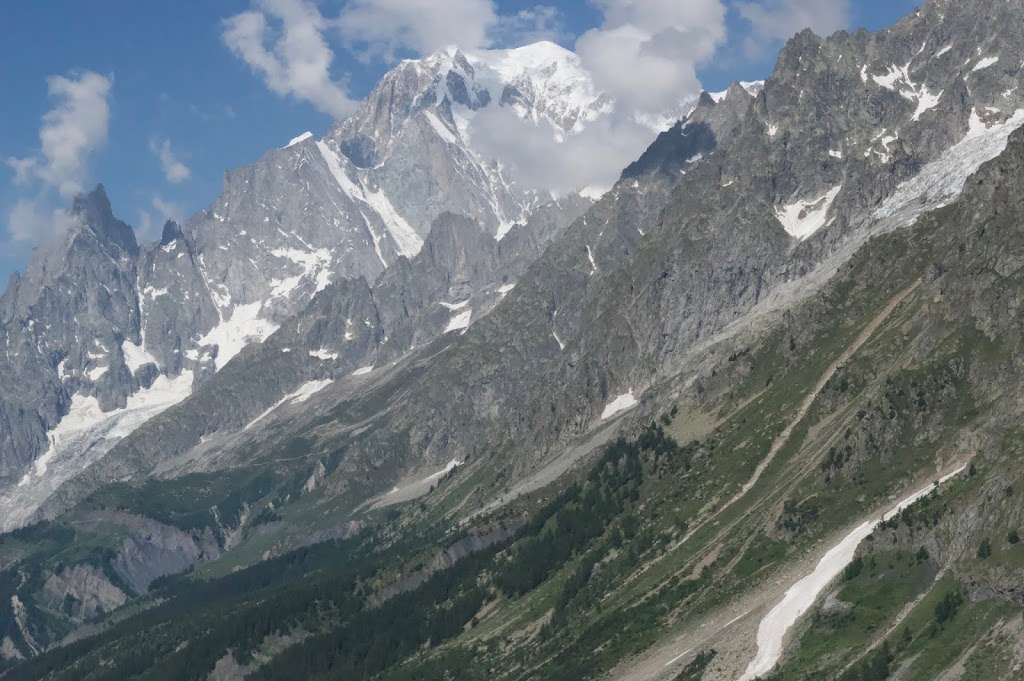 That evening Juliette recommended the local pizza house for our group – the BEST IN TOWN! And that it was. First the wine…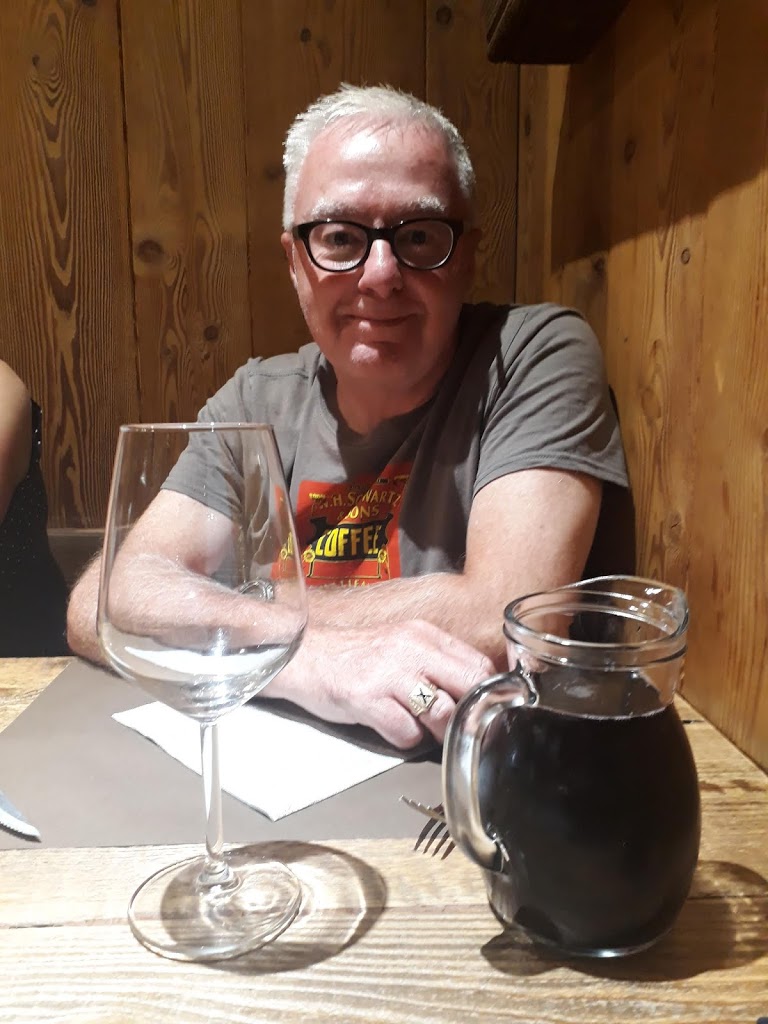 …then the largest calzone I have ever seen!!! What an amazing meal that was!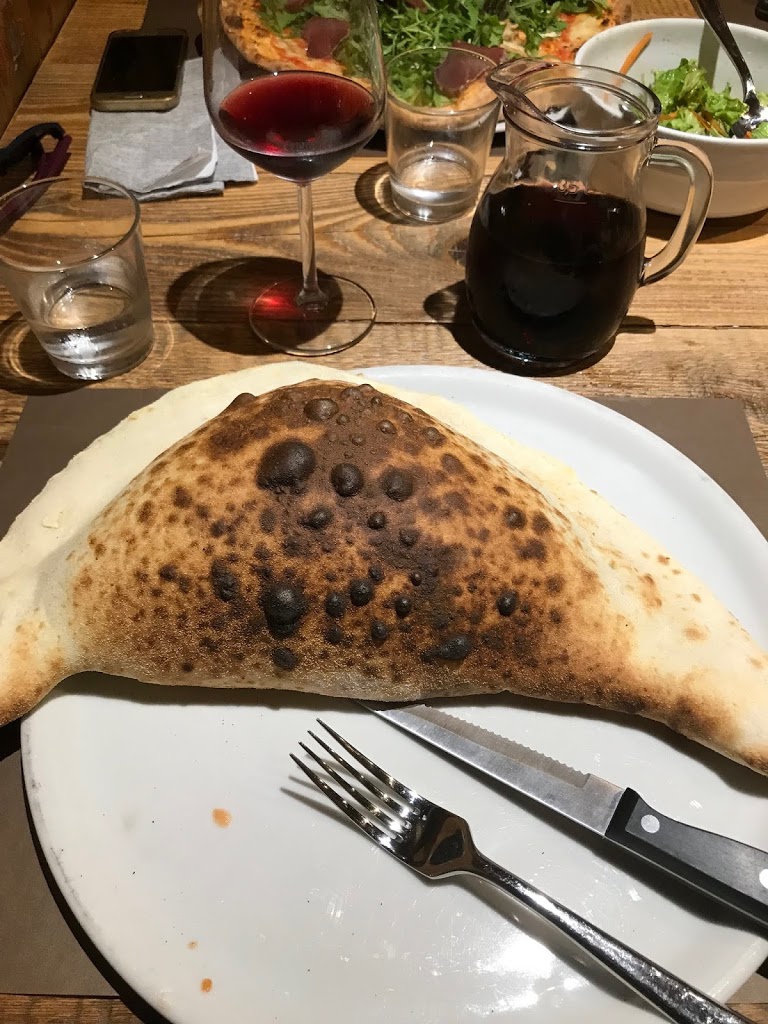 Friday, we had breakfast at the hotel in Italy, checked out, returned to France via the tunnel, dropped off our bags at the hotel front desk. We hiked the Le Praz area looking across the Chamonix valley. We crossed into Switzerland on the hike just in time for lunch! A truly international day!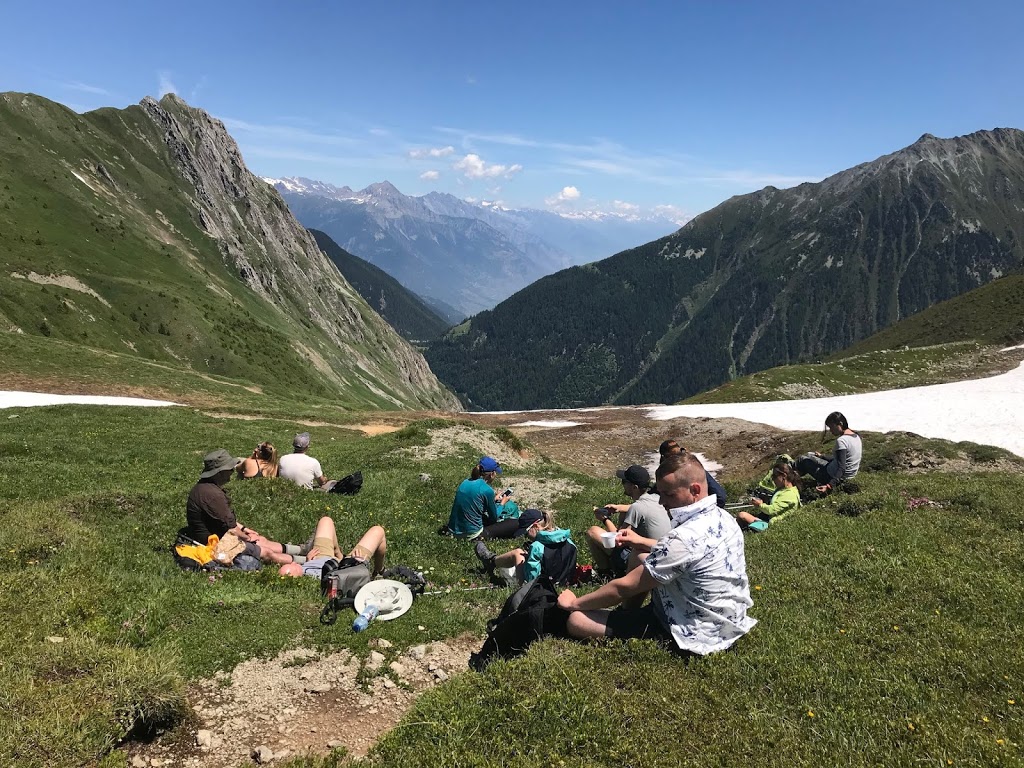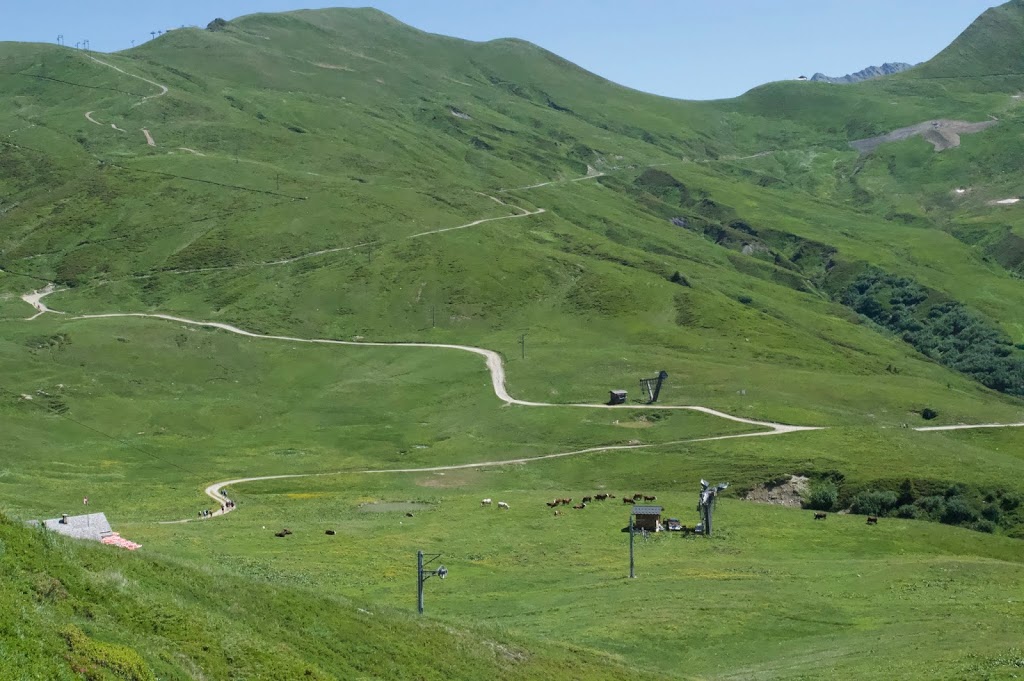 A mountainside chalet where lunches can usually be purchased or you can enjoy your picnic lunch. If you are lucky, there may even be a washroom.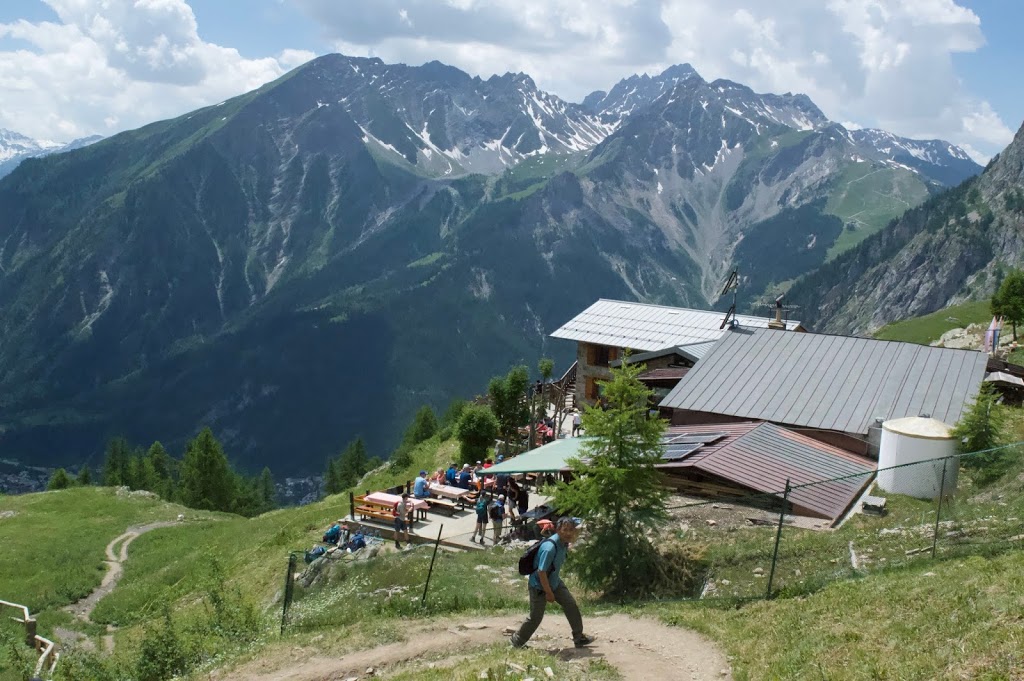 For anyone considering a G Adventures tour, I highly recommend them. There is always an interesting, if not eclectic group of travellers who spend a week or so exploring the world. Below is our hotel bar/restaurant in Chamonix where we ate breakfast. It is very typical of the G Adventures type of accommodations i.e. cozy, privately owned, friendly hotels with lots of character.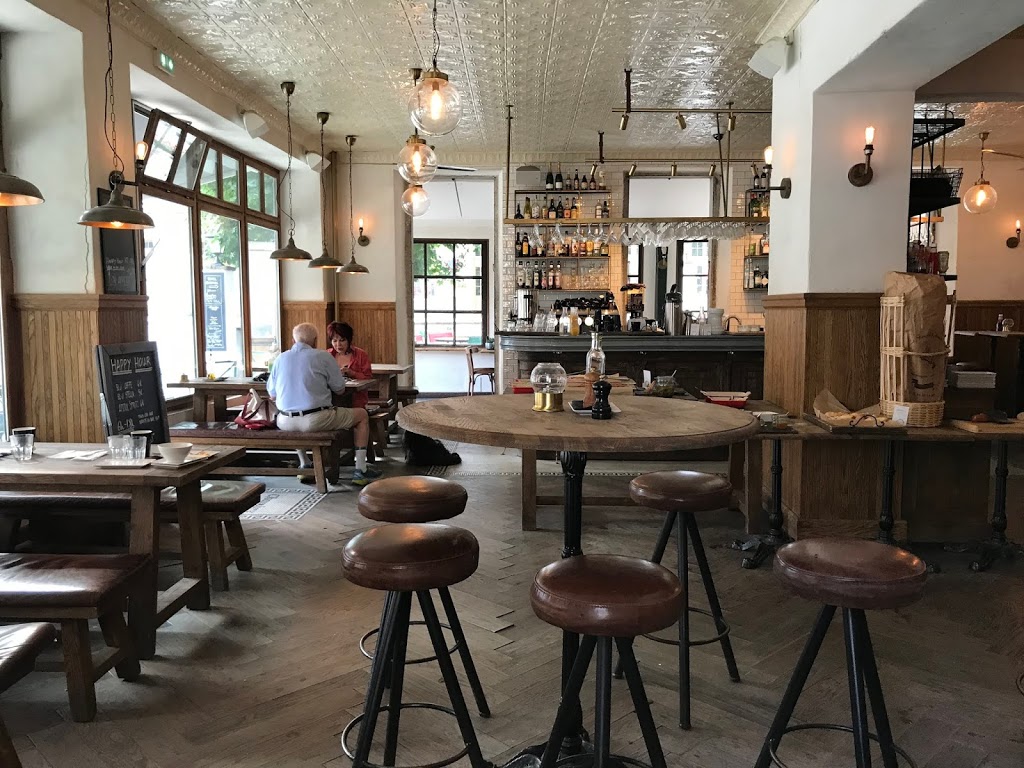 It really was a challenging, terrific week! Everybody was able to hike in their comfort zone, at their own pace. We saw Mont Blanc and the surrounding range from four separate directions in three separate countries. Here is a summary of our hiking days – I hope the steps overtook our Happy Hour calories.
| Destination | KMs | Miles (for our US friends 🙄) | Steps |
| --- | --- | --- | --- |
| Sun Jun 30 Chamonix France – Col du Vosa | 14.3 | 8.9 | 23,229 |
| Tues Jul 2 Courmayeur Italy – Val Veny | 14.2 | 8.8 | 23,300 |
| Thurs July 4 Courmayeur Italy – Val Ferret | 16.8 | 10.4 | 27,716 |
| Fri July 5 Chamonix France – Le Praz | 11.2 | 7.0 | 19,405 |
| | 56.5 | 35.1 | 93,650 |