To finish off December 2020 in a positive, outdoorsy way my friend and I headed to the Musquodoboit Trailway on "the Dartmouth side", about 45 minutes from downtown Halifax . We have done three of the trails in this system in the past – the North and South Granite trails which are lengthy and very challenging; the Admiral Loop, while still challenging, can be completed in about 4 hours.
Our past visit to Admiral Loop was on a wet, foggy day in July when the visibility from the lookouts was non-existent and the trekking a bit damp.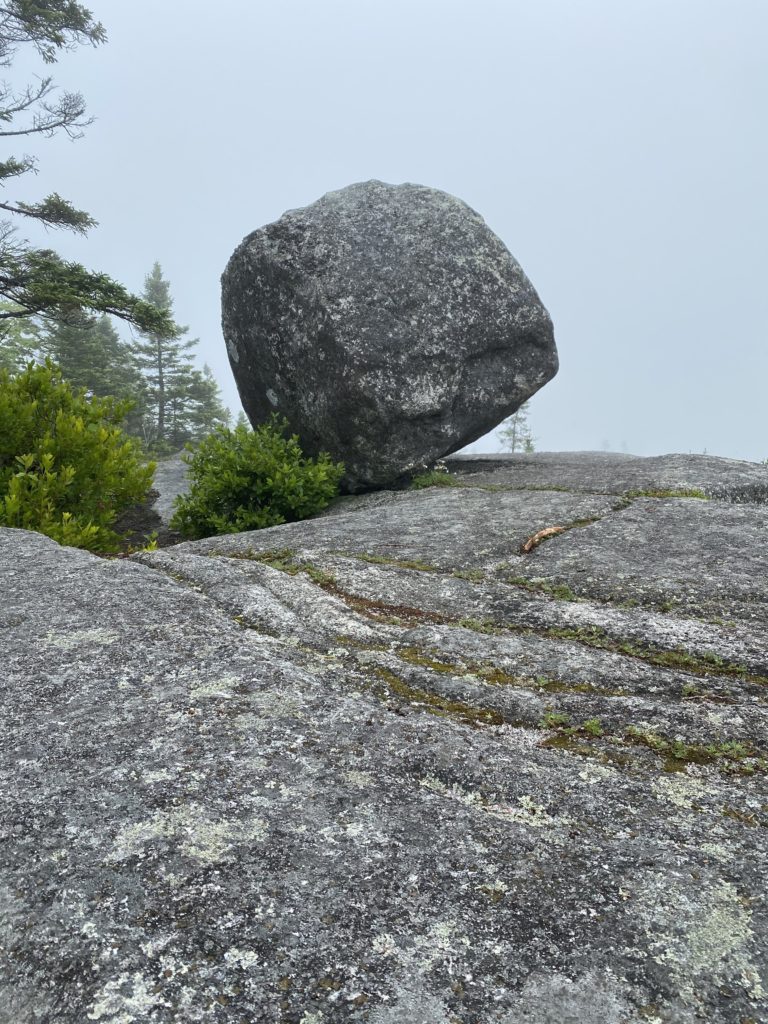 On this visit, while the air was crisp – the skies were blue and the sun was shining. A hike on this trail mirrors an ideal gym workout with a) the warmup b) some "yeah I feel it" exertion and c) the cooldown. The first 1.8 kms is dead flat, as you will be walking along the former rail line – now part of the Trans Canada trail (google Musquodoboit Trailways Association for more info). You begin the climb and start to enjoy the views as you work your way up.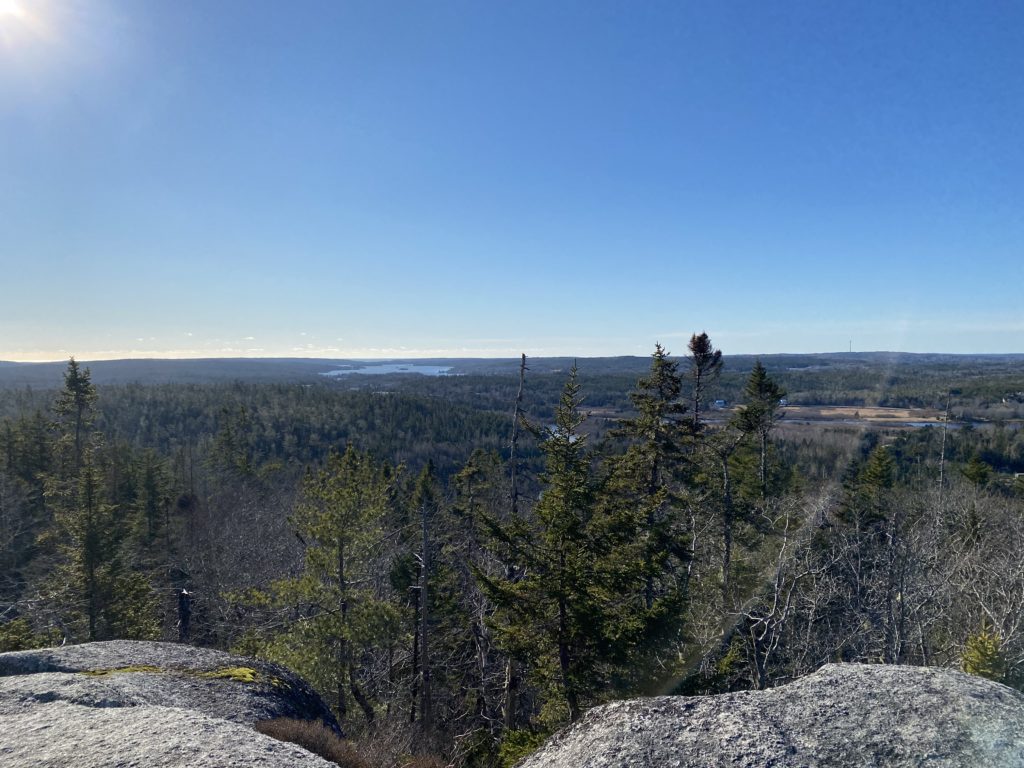 You will climb on or hike around huge granite deposits along the loop trail. I really enjoyed the scenery.
The trail is well marked, except there is one little spot as you near Eunice Lake that you need to pay attention. The trail requires you to go around the outside rim of the lake, just watch for the trail cutting through the big rocks.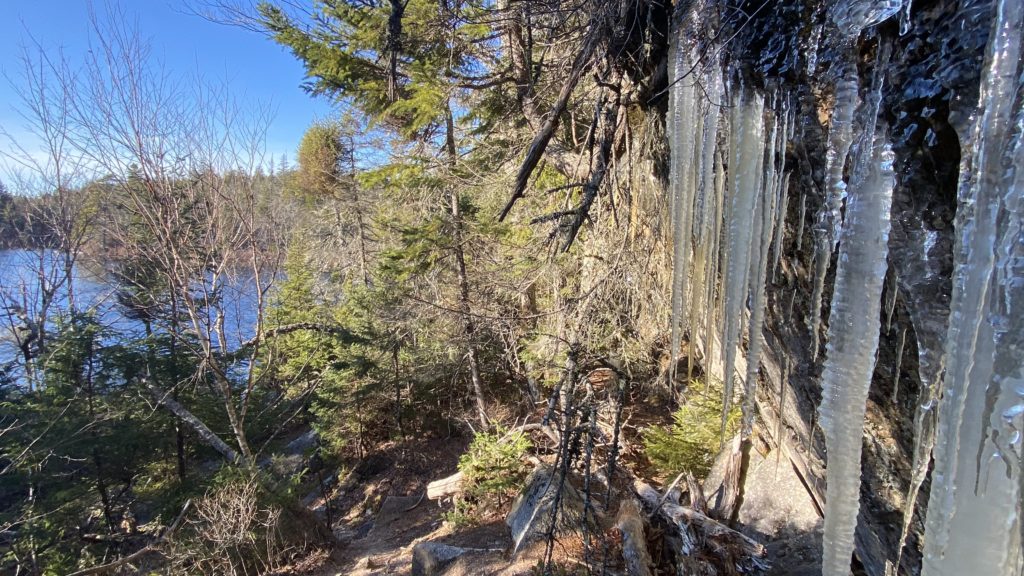 You will descend back down to the flat rail trail, leaving a nice relaxing walk along the river, back to the car. So the warmup is just under 2km, the exertion is about 4.5km and the cooldown is the 2.5 km back on the flats to the car. Your workout is complete !
Overall, it is great way to spend the day – a little road trip, some fresh air, climbing and forgetting about that nasty virus for a few hours. If the weather is nice, bring snacks for a picnic along the Musquodobit River along the flats. There are pit toilets, picnic tables and spots to stick your feet in the river.