The Celtic Shores Coastal Trail is a bikers paradise!
Stretching from Port Hastings to Inverness, it offers some of the best Cape Breton has to offer for trail riding. While a 92km is no easy feat, it is well worth the effort. I began my trek in October 2020 to escape the pandemic that kept all of us indoors for way too long.
The first 3.6 km is not bike-friendly but is a nice walk nonetheless (no worries the remaining 88km you can stay on your bike!) You begin at the trailhead adjacent to the famous Canso Causeway, the Gateway to Cape Breton, and proceed along the shore with the ocean on one side, Long Pond on the other. This section of trail continues to the village of Troy, also famous as the home of our 'fiddler-extraordinaire' Natalie MacMaster.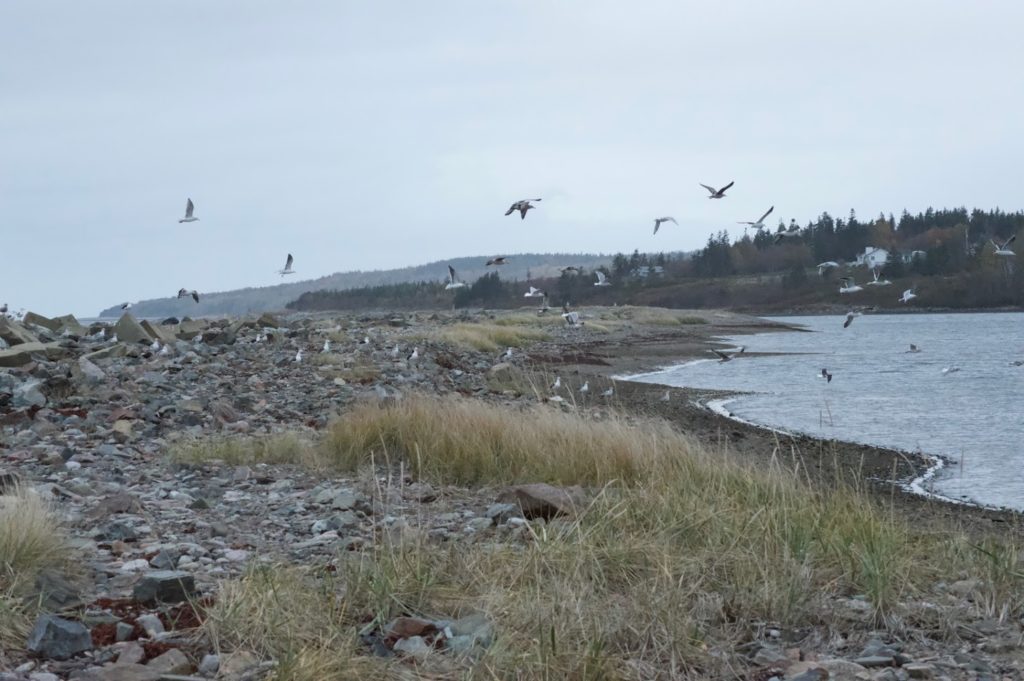 When I was able to hit the trail on my bike in Troy, I thoroughly enjoyed the warm October afternoons biking along the scenic coastal villages such as Low Point, Creignish and Craigmore.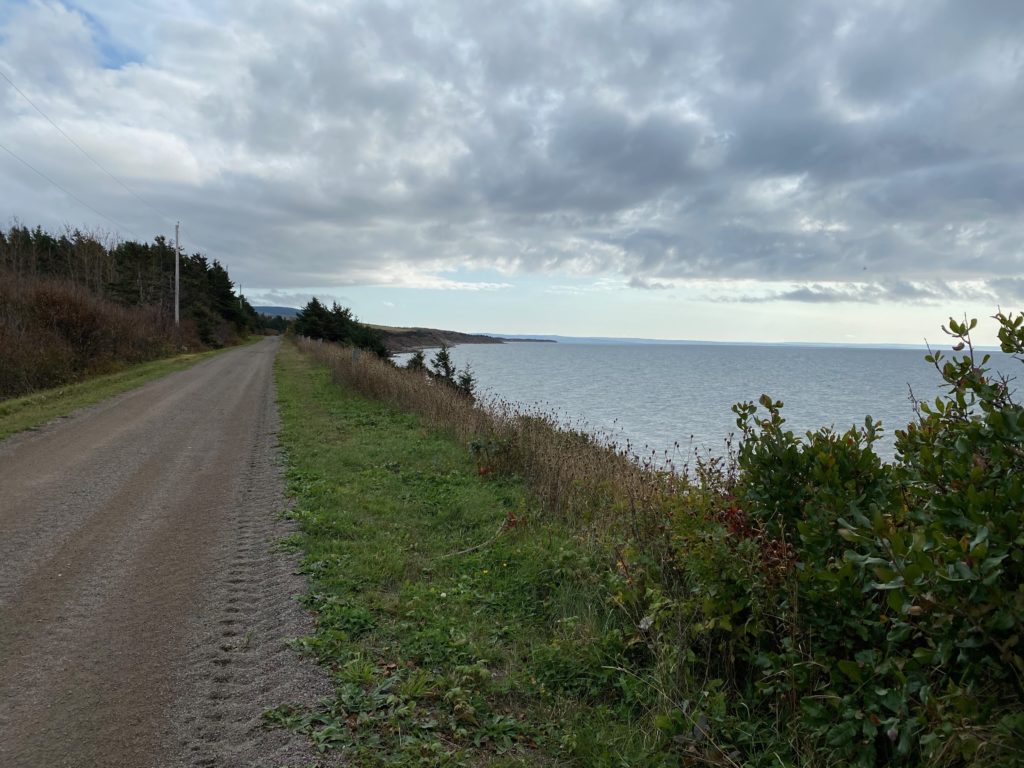 From here it gets a bit confusing because they pull that old trick where every village has Judique in the name: Judique South, Judique, Judique Intervale, Little Judique and Little Judique Ponds. Heavens, it's worse than the Margaree's ! Let's just say, for the sake of argument, the next few shots were in Judique area.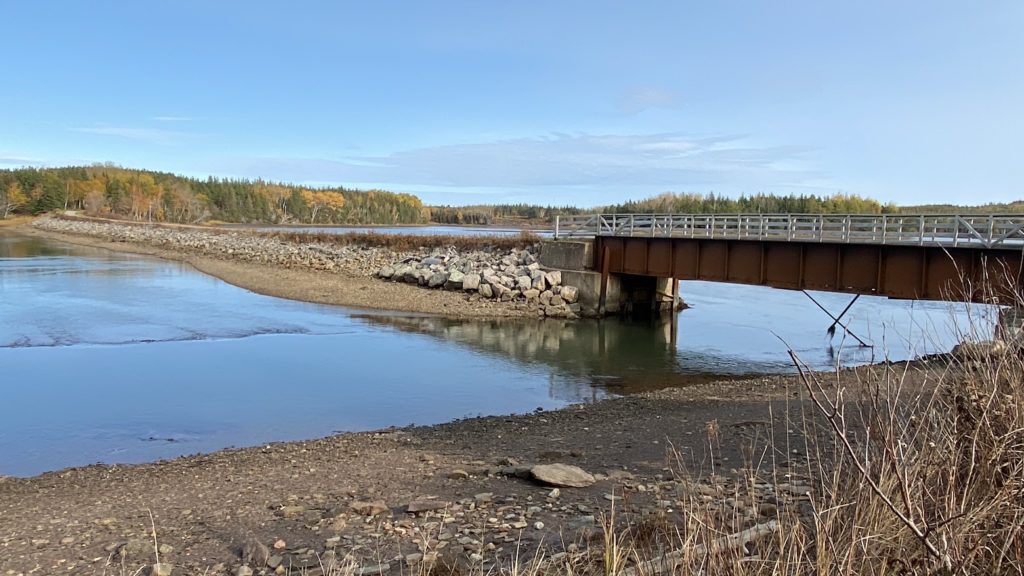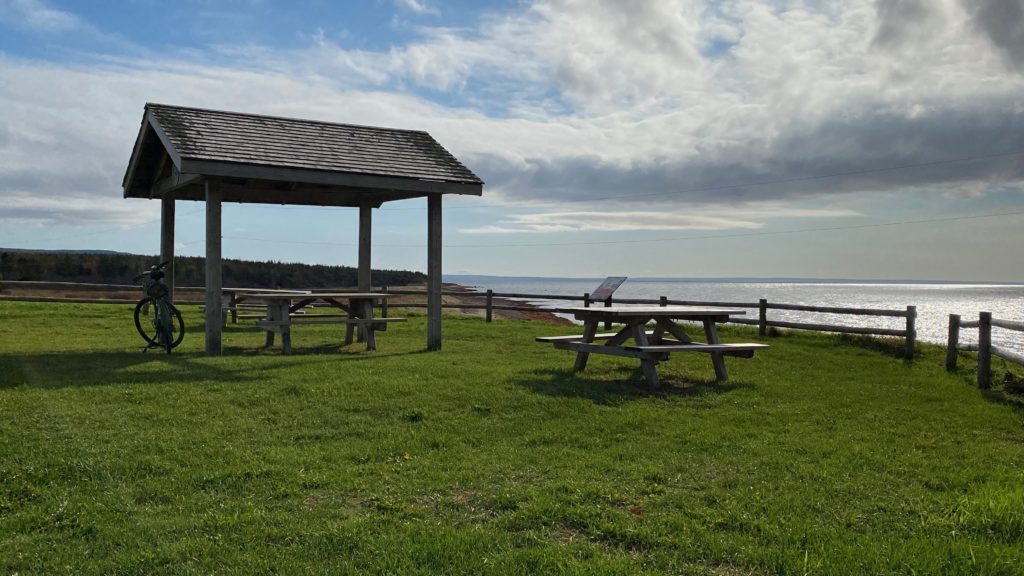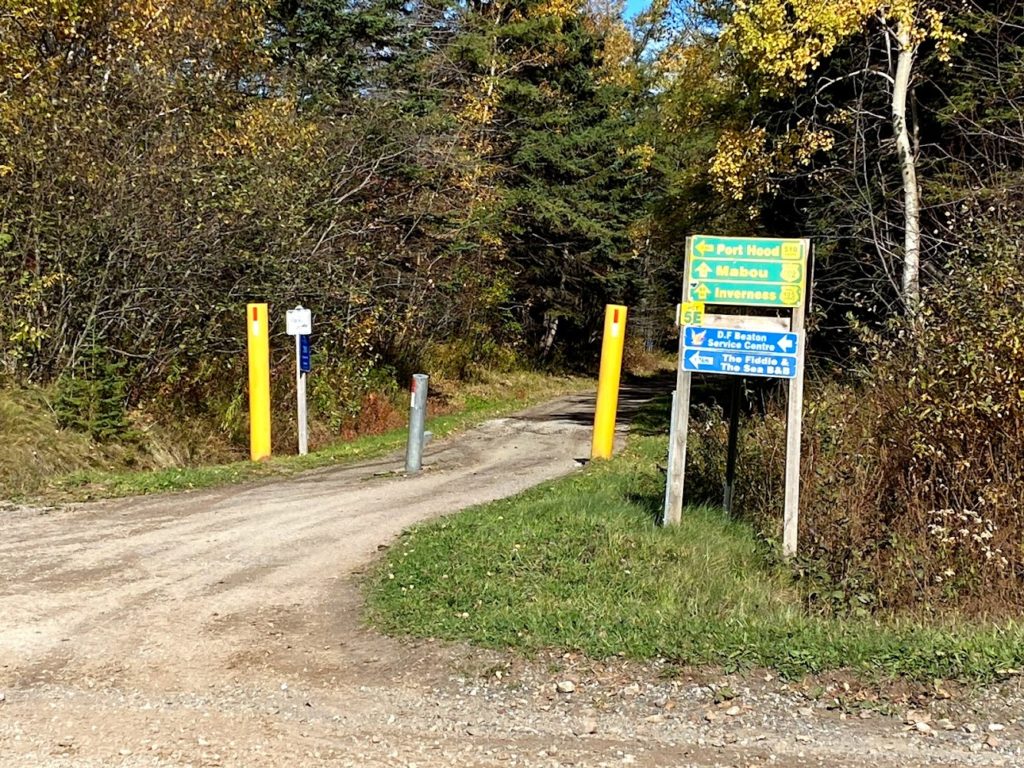 Me and my trusty bike concluded our trek at Kilometre 56 – Mabou Rivers Trail for this little expedition. I will pick it up again at another time to finish the remaining 36 kilometres to Inverness.