MADEIRA ISLAND, PT (all photos can be clicked to enlarge)
I just returned from a five day visit to Madeira Island, geographically a speck in the Atlantic Ocean. While closer to the African coast at a distance of 520km and almost 1000km from Lisbon, it is still part of the European country of Portugal. Equally famous for Madeira wine and the birthplace of that Christiano guy!
I stayed in the capital city Funchal (sounds like fu-SHAL). It is a crazy beautiful, mountainous city rising from the harbour up to the mountaintops. I could never stop looking up while I was touring around.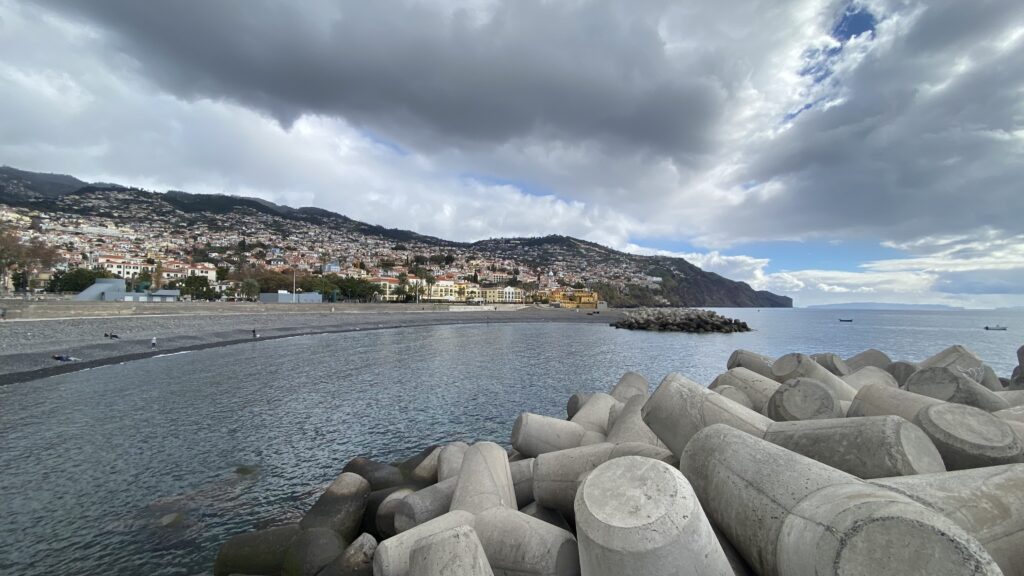 Just for a challenge I started walking up the hill from my downtown hotel and I can tell you, there are no plateaus. It did give me an opportunity to see that since roads are somewhat limited, most residents don't have a car and access their homes from small lanes or steps.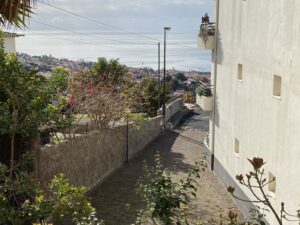 Agriculture is a major industry. They grow sugar cane, bananas, olives, flowers, eucalyptus, chestnuts, spices, blueberries, I could go on and on. The terraced fields are expertly designed using irrigation channels called levadas. The type of product grown, of course, depends on how much sun that land receives.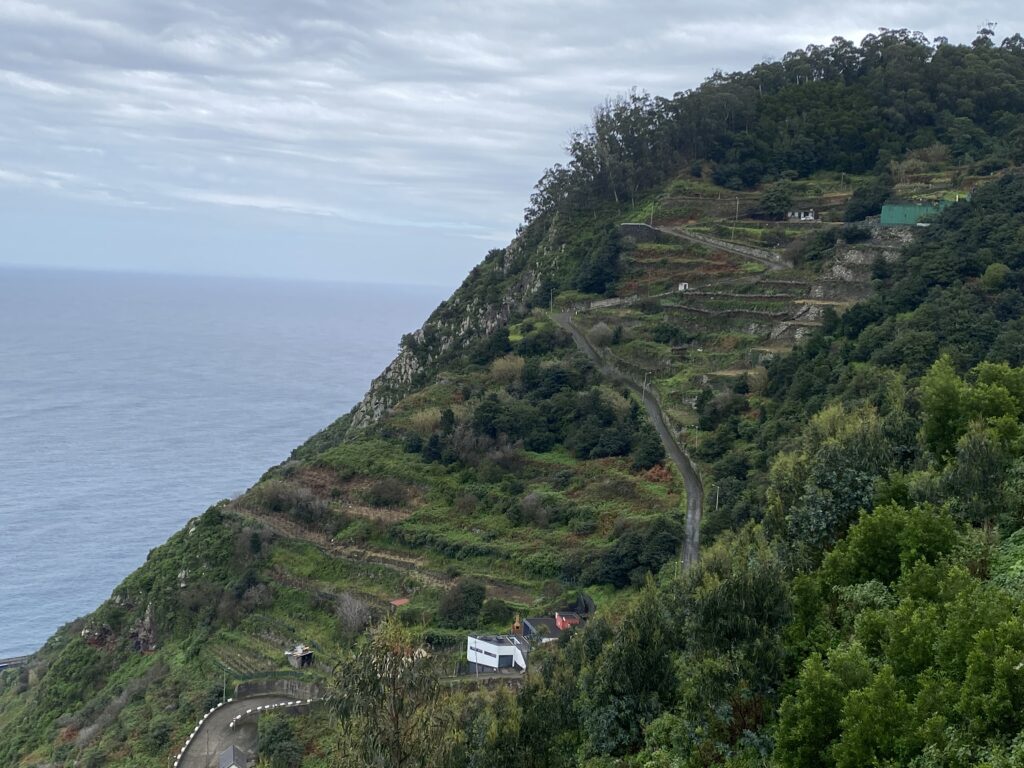 Midweek I signed up for a minibus-style, all day tour to see more of the Island, outside of Funchal. I am so happy to have done that, it was a blast. I met Oscar, our guide at 8:30am just outside my hotel. Since I was his first pickup, he offered me the front seat, co-pilots chair. Bonus! Our first stop as we headed west from Funchal was a pretty fishing village called Cãmara de Lobos (pee and coffee break), then onto the cliffs of Cabo Girão with a lookout 589 meters high.
Onto Ribeira (river) Brava, then a thru a tunnel with a natural waterfall called the car wash (that was great) arriving next at Ponta do Sol with rough seas and cliffside villages. At this point I felt like I was back in Cinque Terra, Italy – same vibe!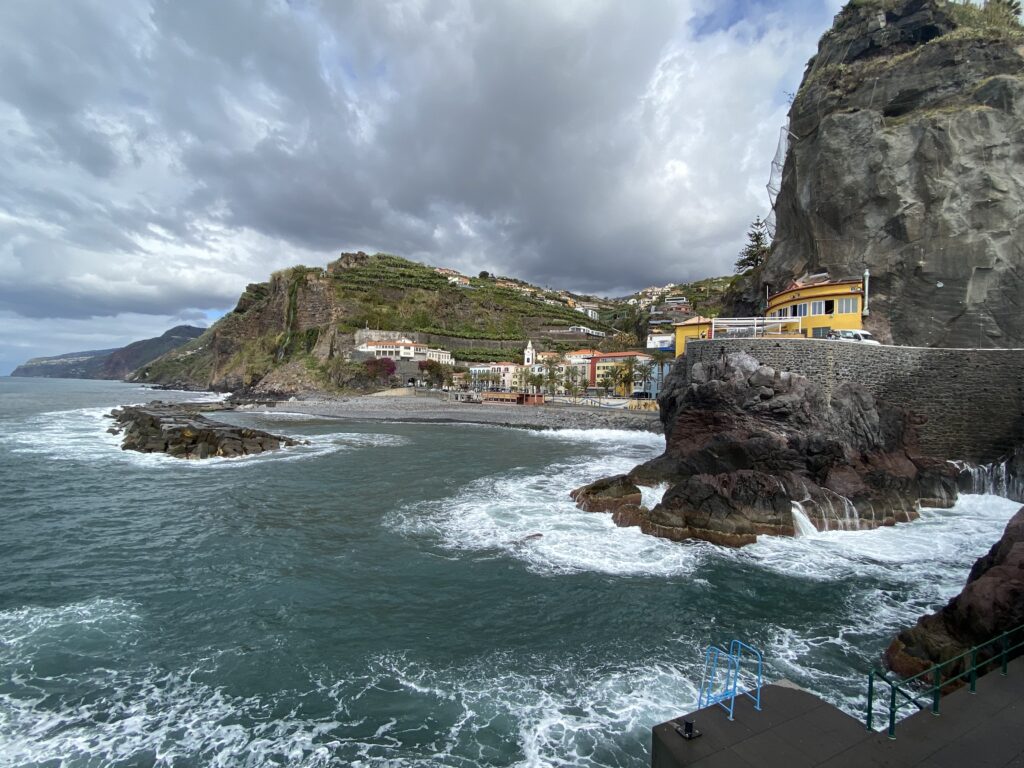 Being pretty far west we started to head north across the centre of the island, climbing the mountains to 1320m. It was a bit rainy up there but our guide offered us an opportunity to take a short hike in the Paul da Serra mountains before lunch. It was nice to stretch the legs and take in the scenery.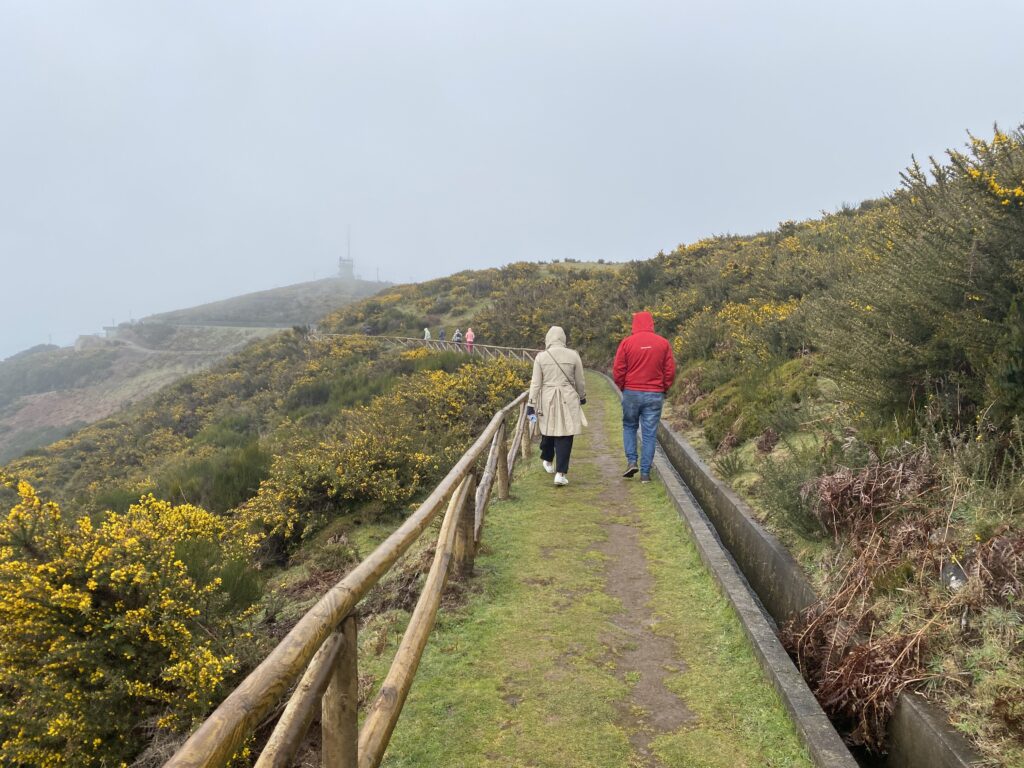 Continuing to the northwest village of Porto Moniz, where natural "lava pools" attract swimmers looking to take a dip.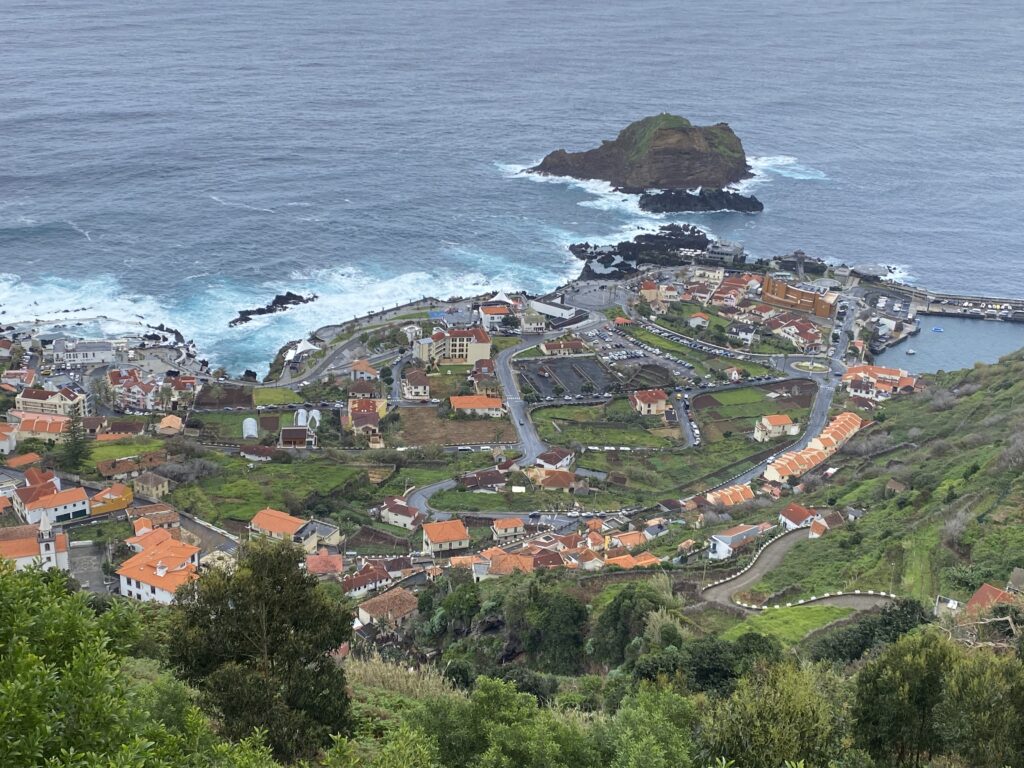 Starving by now, our tour group of seven enjoyed a great lunch including soup, bread, wine, fish (black scabbard), potatoes and rice, ice cream and coffee. One last stop in the laurel forest area of Serra de Áqua before heading back to the city. Here, I felt like I was back in the Andes of Peru – the diversification of the island is pretty amazing.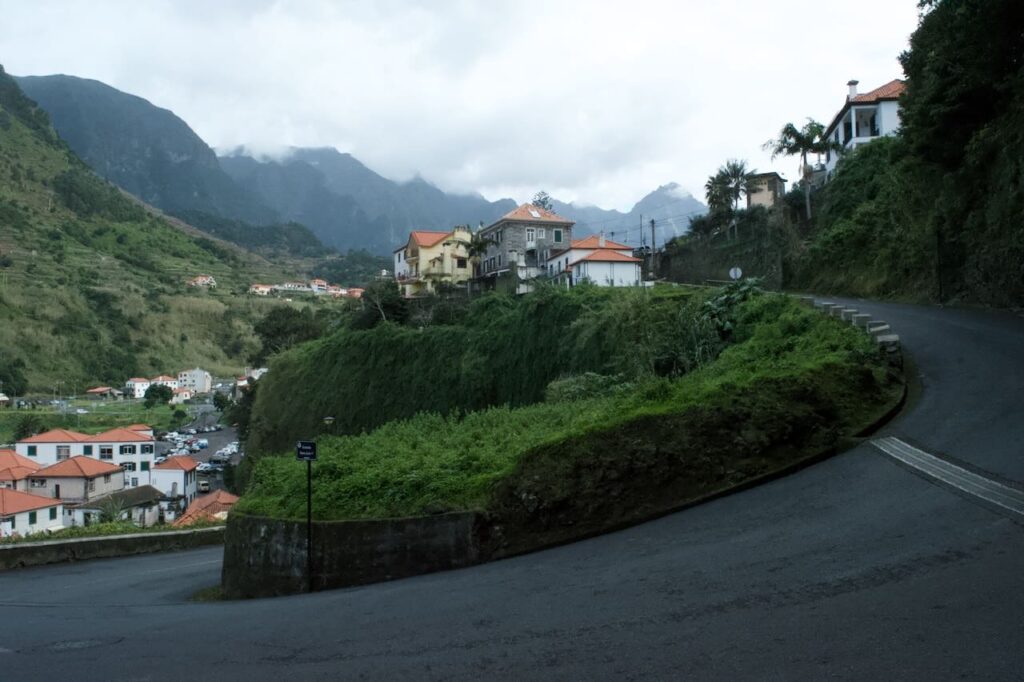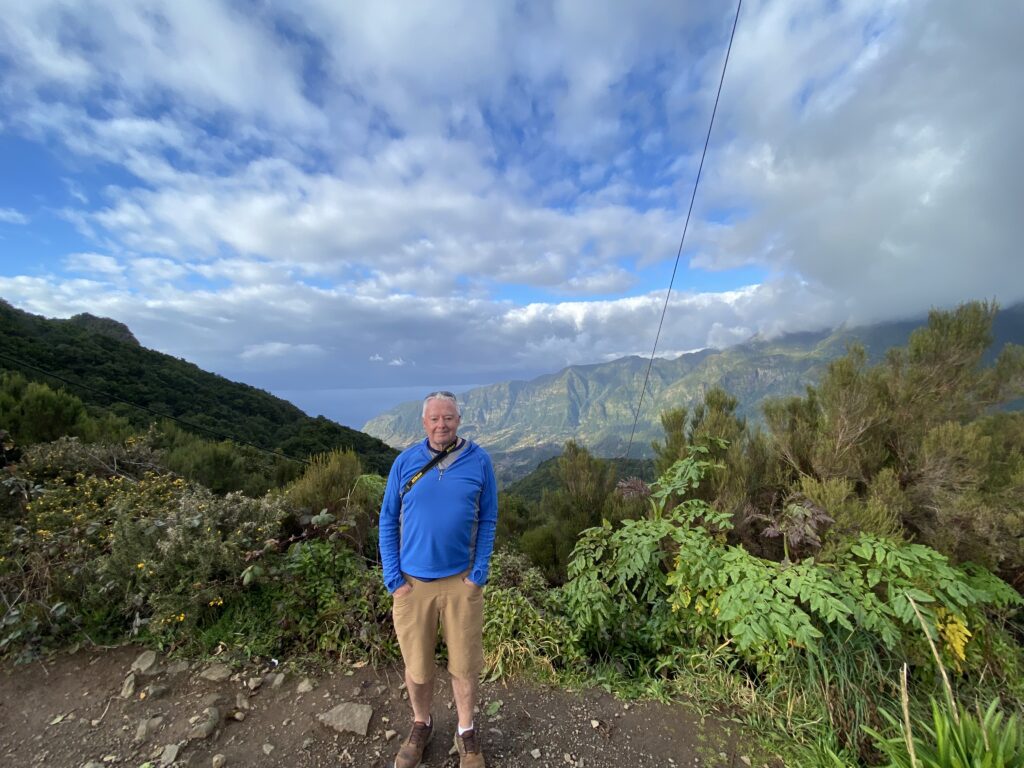 Back to the city by 6:00pm, a full day. Some local grilled squid for dinner and one last walk along the waterfront before preparing for my morning flight back to the Algarve.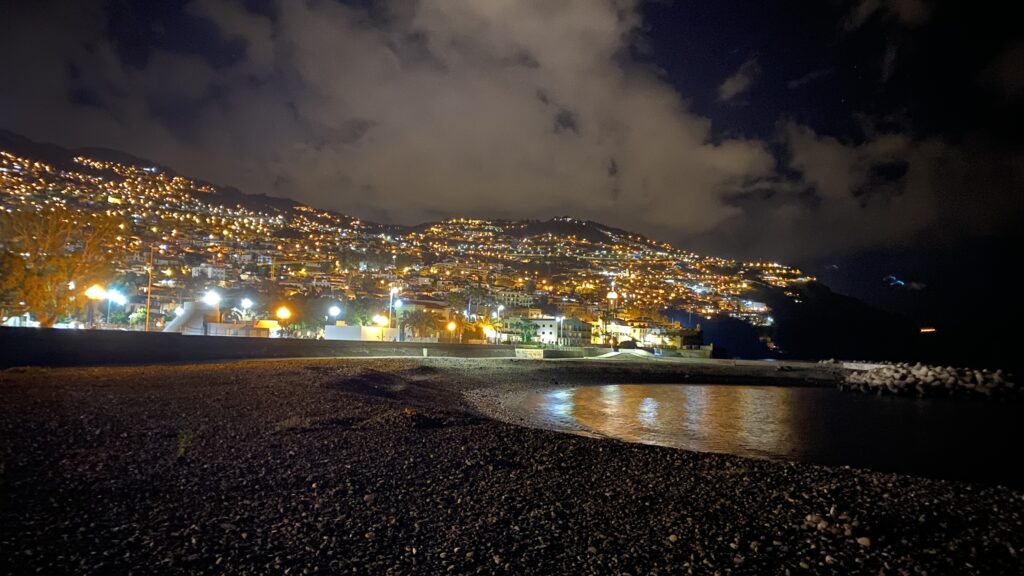 So, signing off from Madeira. If you ever get a chance to go there – do it!
Feel free to leave a comment below. If you wish to contact me, my email is blaisemcneil@gmail.com. Thanks for visiting my site and I hope you'll return soon…. Blaise