Checking out CARVOEIRO, PT (all photos can be clicked to enlarge)
So I've just had my second visit to Carvoeiro. My first visit was solo, but with friends from PEI here it was worth another visit. The first issue is the name, I'm not exactly sure how to say it properly. The Portuguese really do like their vowels! I think its like Car-VRAAAY-oh, but the way it usually goes down at the bus stop is (1) I say the place name, give it the the old college try (2) the bus driver looks at me kind of strange (3) he says it properly and (4) I go – "YES THERE PLEASE" 🙂
Every coastal town has similarities like white washed homes and small, attractive downtowns but the shoreline, cliffs and beaches can be very different. Carvoeiro is sort of bowl-shaped that has a stretch of beach laid between two rising cliffs on either side.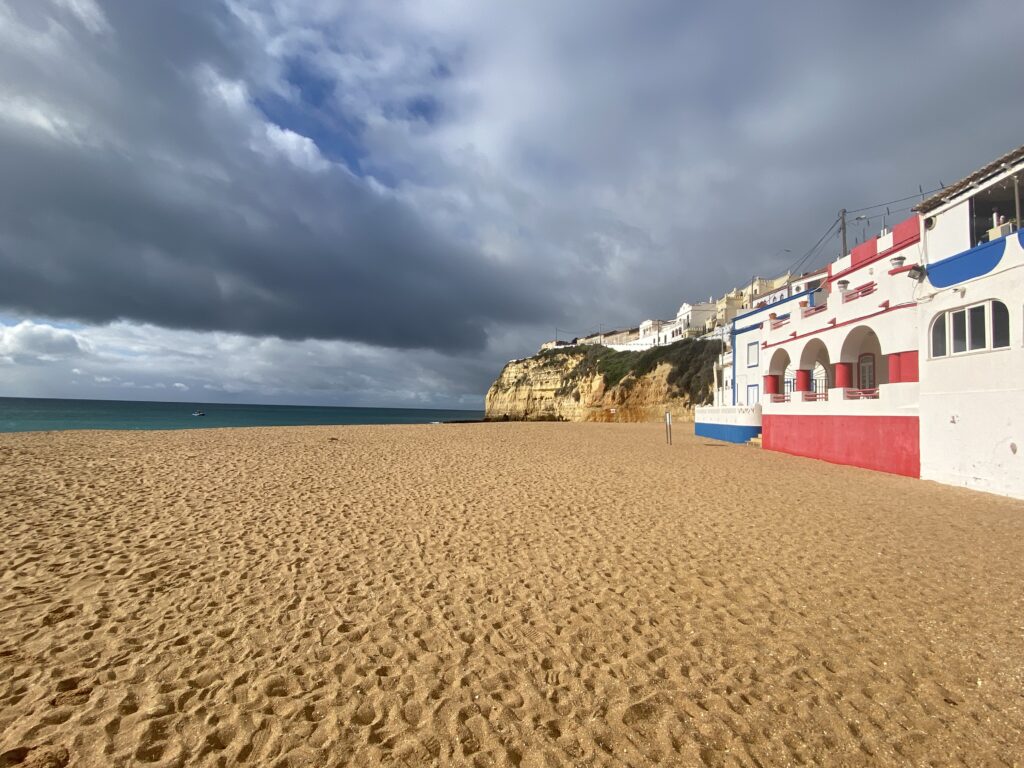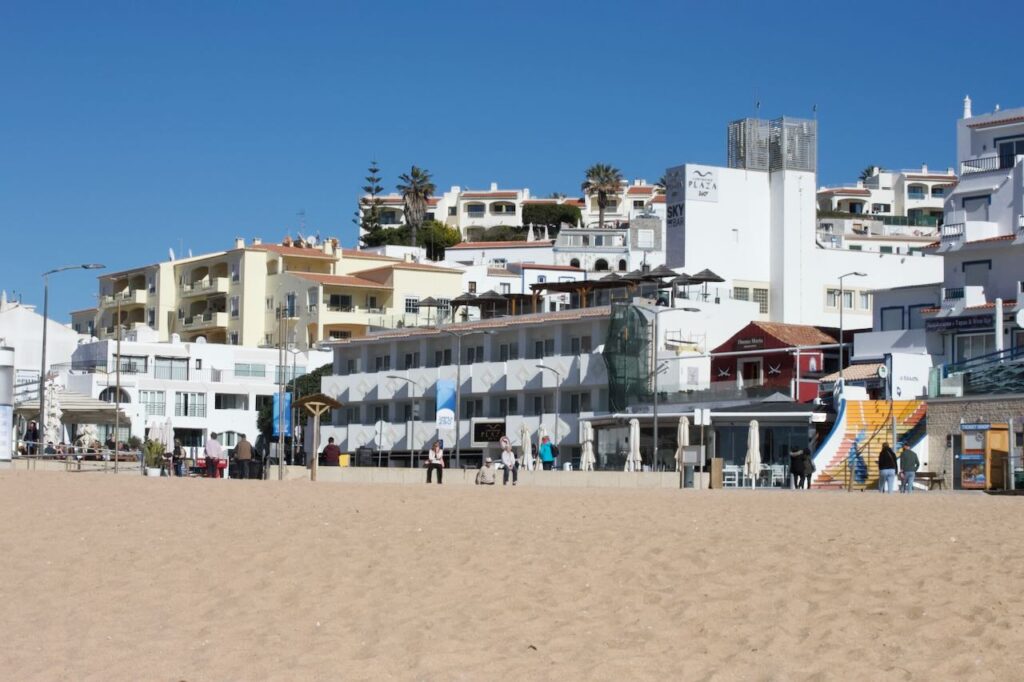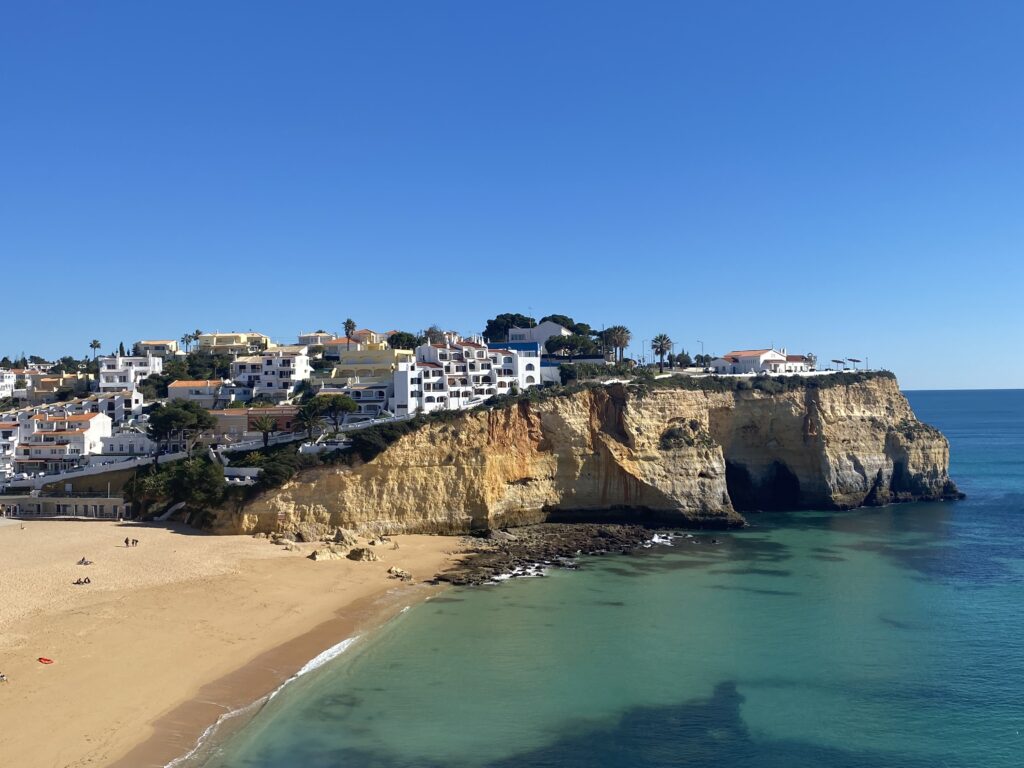 We hung out on the beach for awhile soaking up some sun, then headed up the hill in the pic above. Before long you can hook up with a boardwalk hugging the cliff – all very safe. Honest!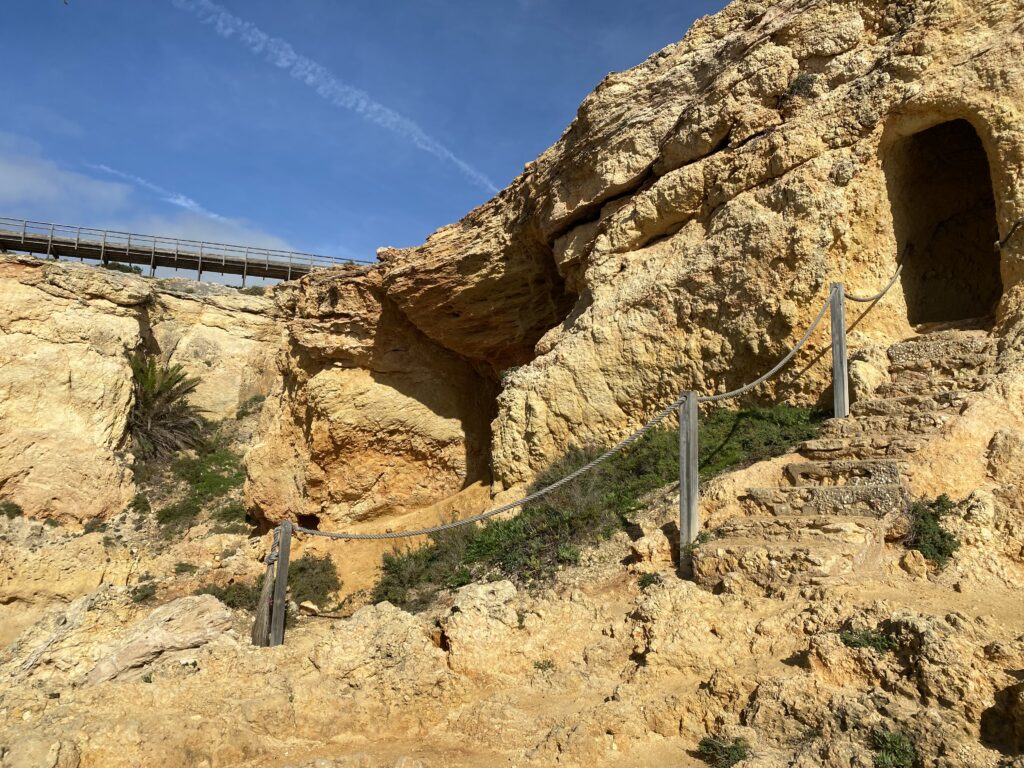 Carvoeiro offers, I think, the best vistas of The Algarve coastline looking west. From the boardwalk, I can see the Alvor beach, the cliffs of Logos town and finally the tip of Sagres (haven't been there yet!), the most westerly point on the Algarve.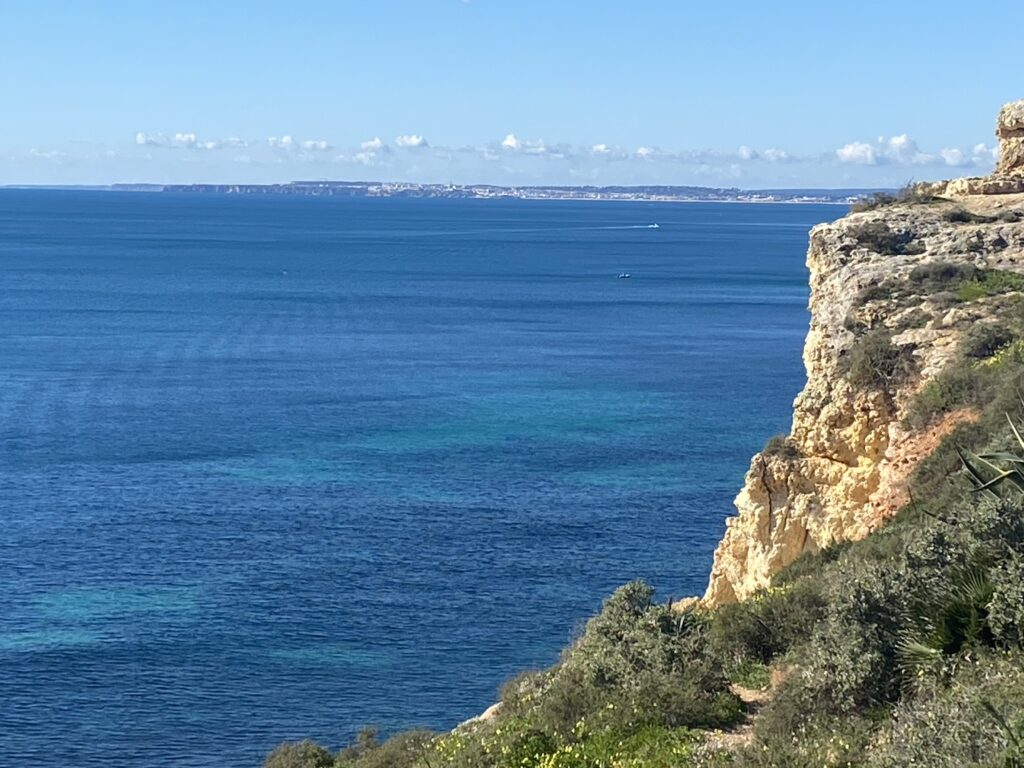 On my first visit, I tried Portuguese style swordfish at Jomar Snack Bar. The fish is grilled, placed in a smokin' hot clay bowl floated with a traditional brown sauce. Fried potatoes are added. Tasty.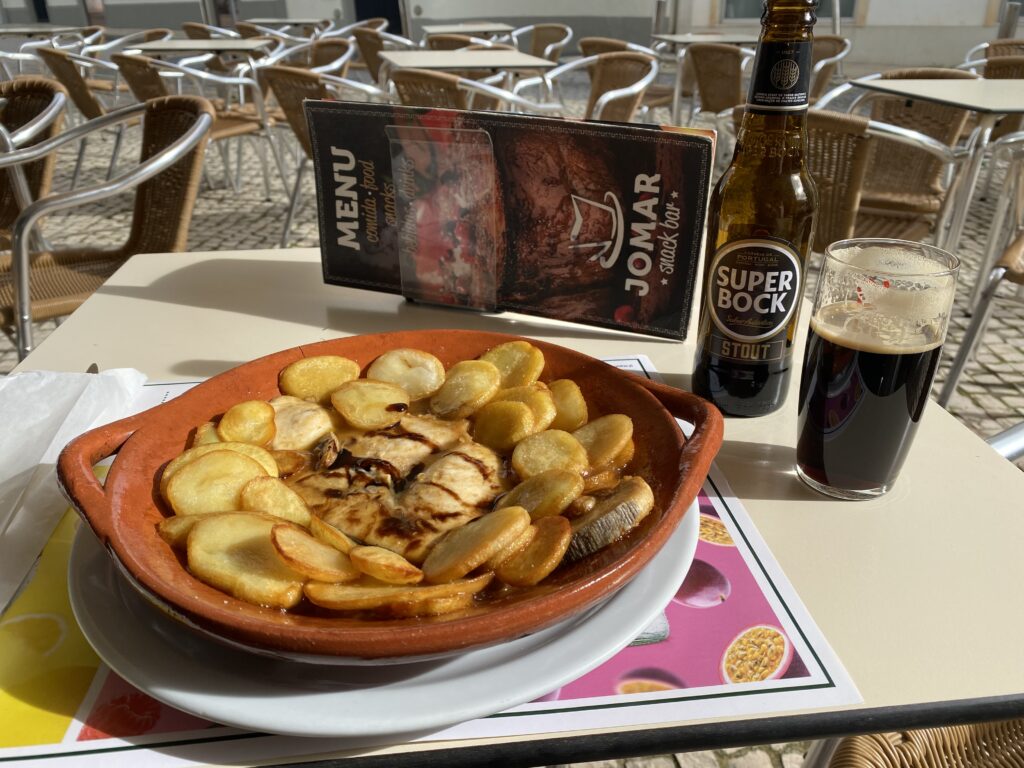 At the end of the boardwalk is Algar Seco where you can immerse yourself up close to the 'sponge toffee world' that is carbonated rock (limestone) – formed 16 million years ago. Cliffs that to this day erode that create spires or any other crazy shape imaginable.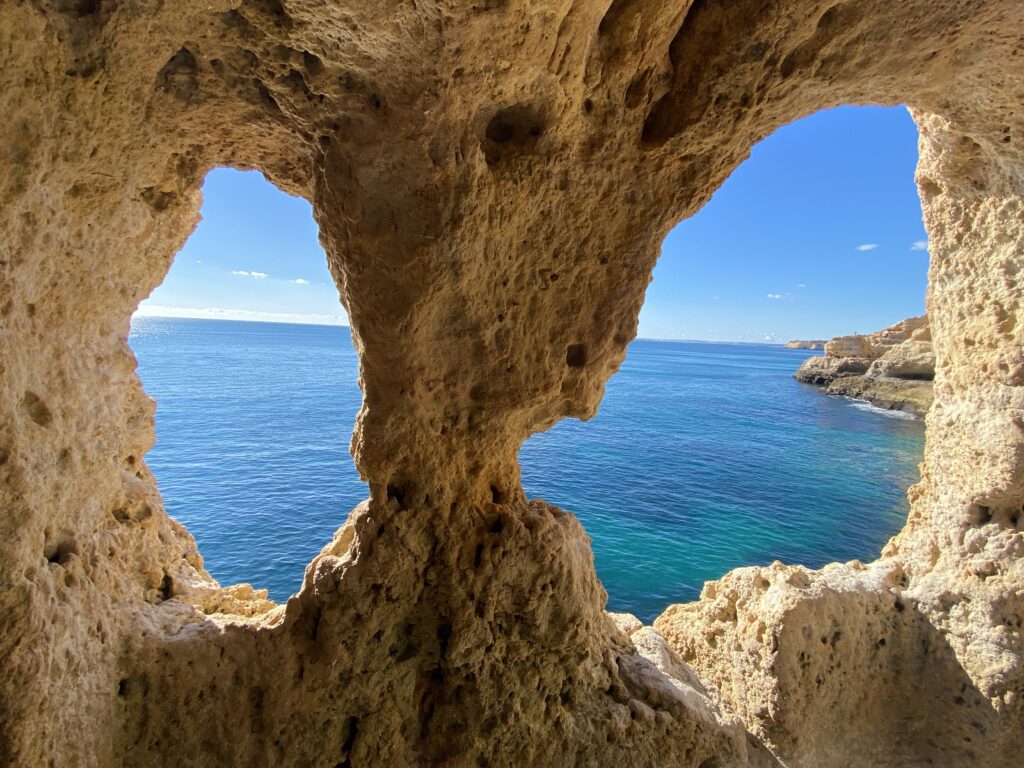 So signing off from PT. Feel free to leave a comment below. If you wish to contact me, my email is blaisemcneil@gmail.com. Thanks for visiting my site and I hope you'll return soon…. Blaise