Day Trip to ALBUFERIA, PT (all photos can be clicked to enlarge)
I had to give Albuferia a visit. It rates very highly in the tourist books and word of mouth by visitors to The Algarve. I used the regional bus service, a scenic ride about 1.5 hours but at a cost of €5, it doesn't break the bank. I made my way to the Old Town and the beach (of course there is a beach!).
The first thing that struck me was the whitewashed, hilly landscape against the blue sky and oceanic backdrop.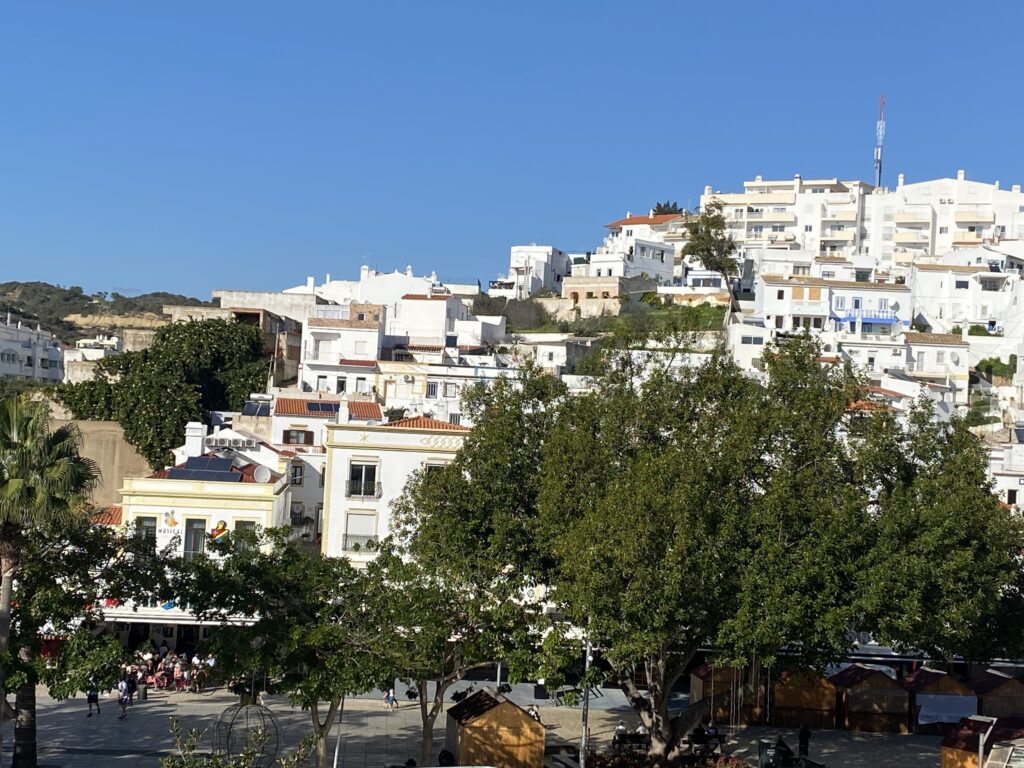 The Old Town is a great stroll with a relaxed vibe – lots of narrow streets with a few tourists like me pretending not to shop but still being a bit nosy.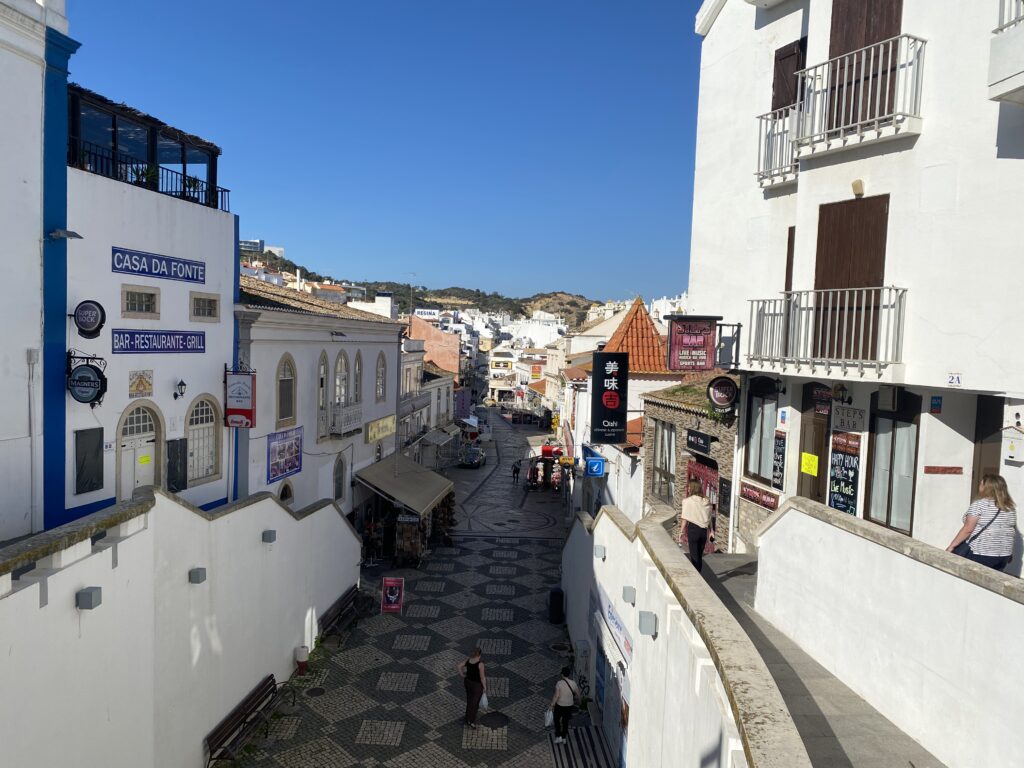 One of the most interesting things about Albuferia is a rare piece of man-made infrastructure in the centre of town. There is a 20-meter tunnel, cut through the cliffs, linking Old Town to the beach. It is the neatest thing ever!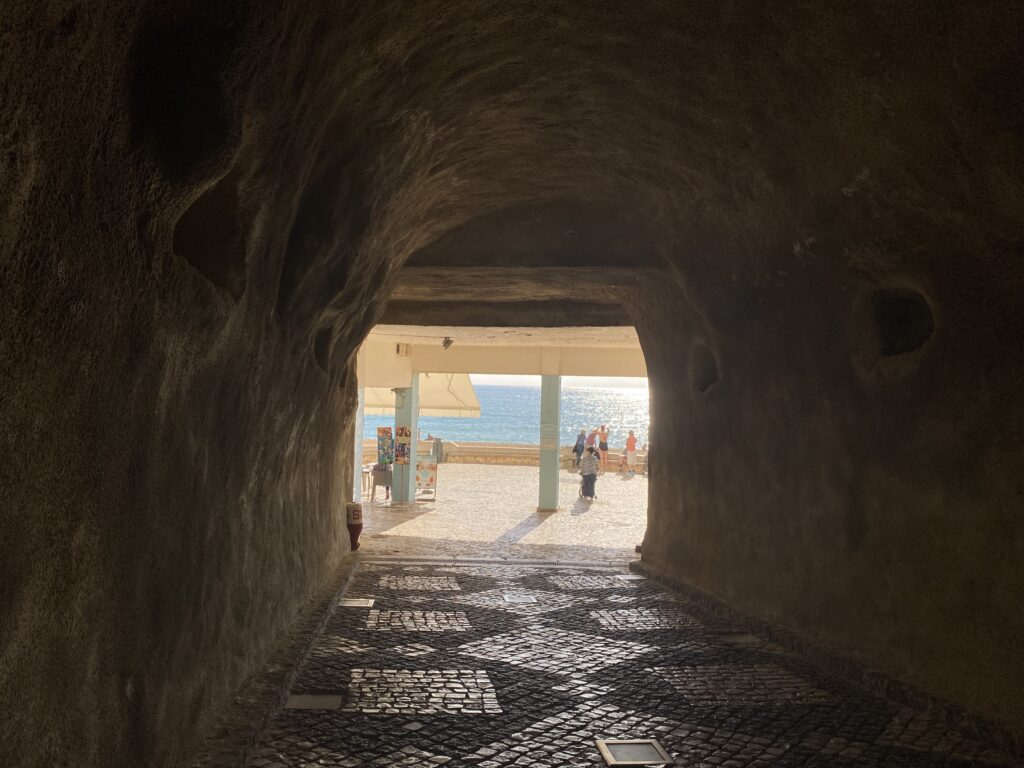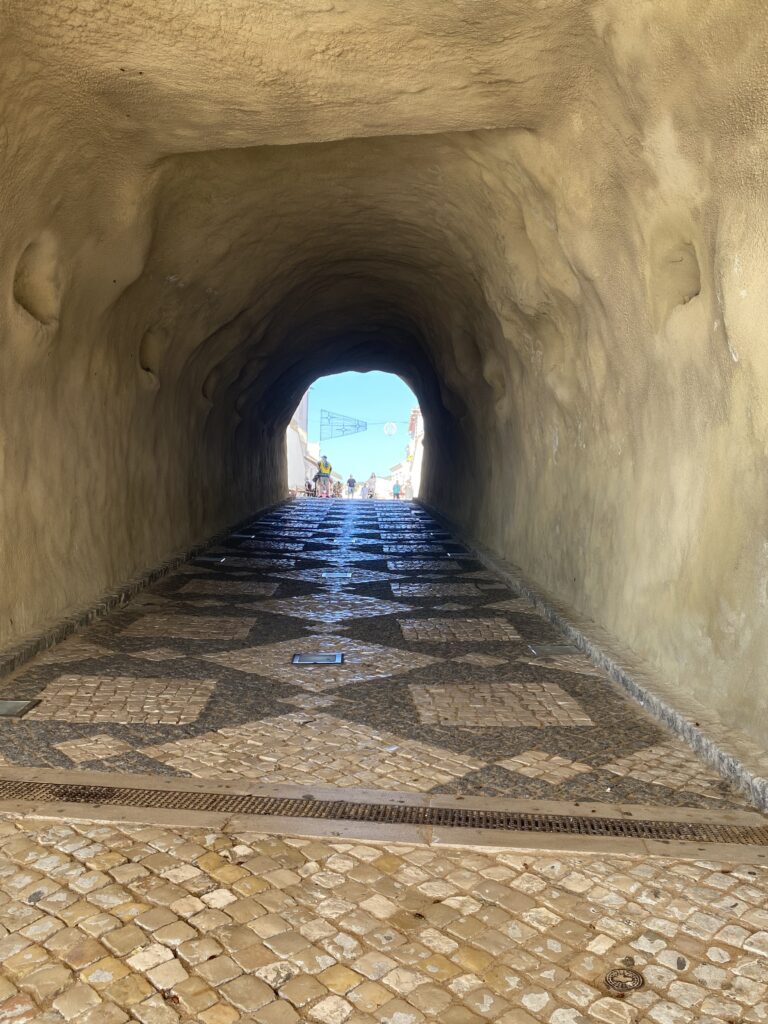 I haven't seen an ugly or dirty beach yet and Albuferia was no exception. It did have an elevator / lookout tower that is a bit unique.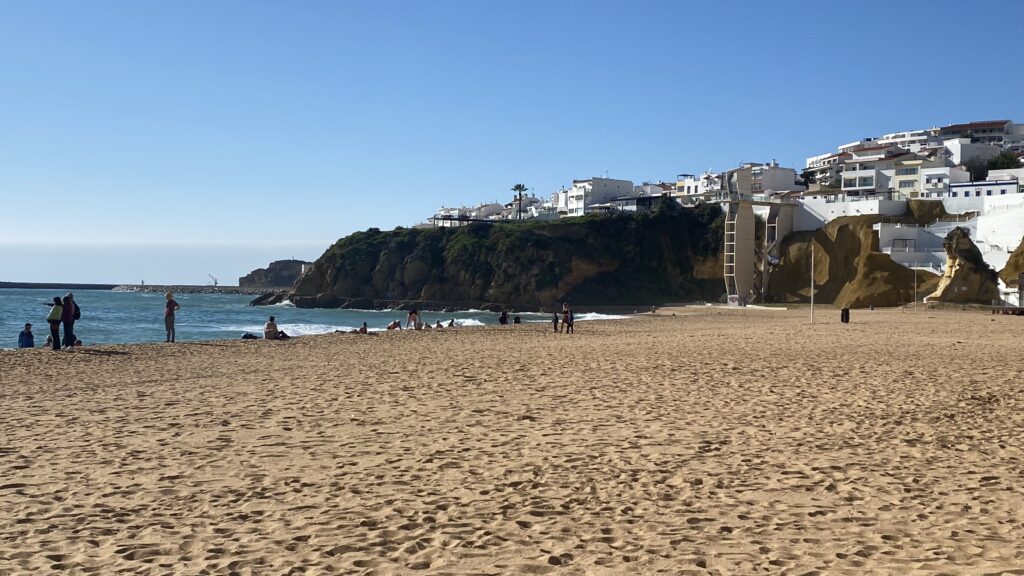 Lunch was simple but a real treat to just sit and watch folks go by. The owner was kind enough to set me up with a table and chair outside where I could enjoy my sourdough ham & cheese sandwich and coffee. So good!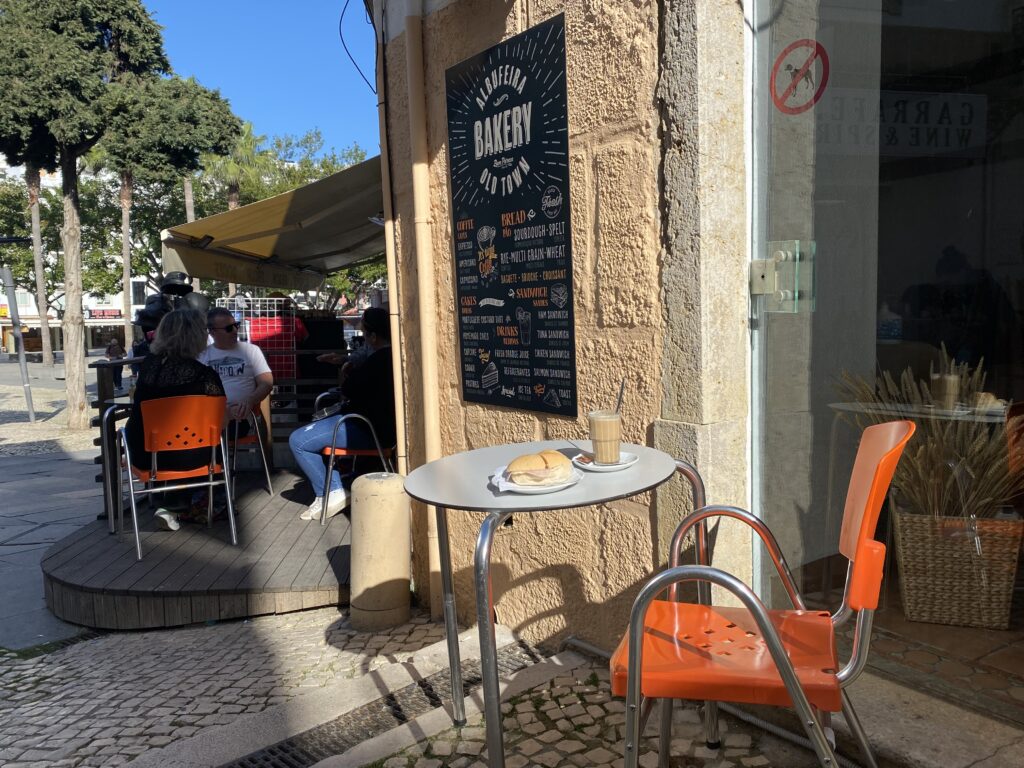 I always like to stray off the beaten track a bit – away from the tourists – where people are painting their steps or hanging out their clothes on the line or getting a haircut. These quiet streets are the really enjoyable part of the day for me, the real thing.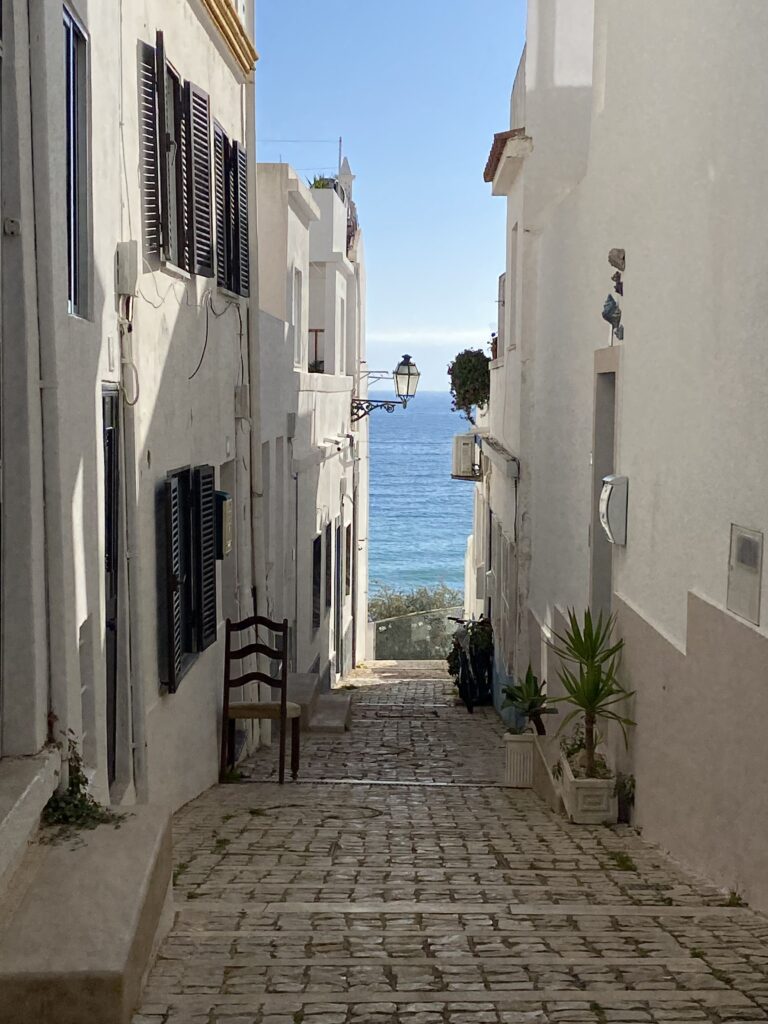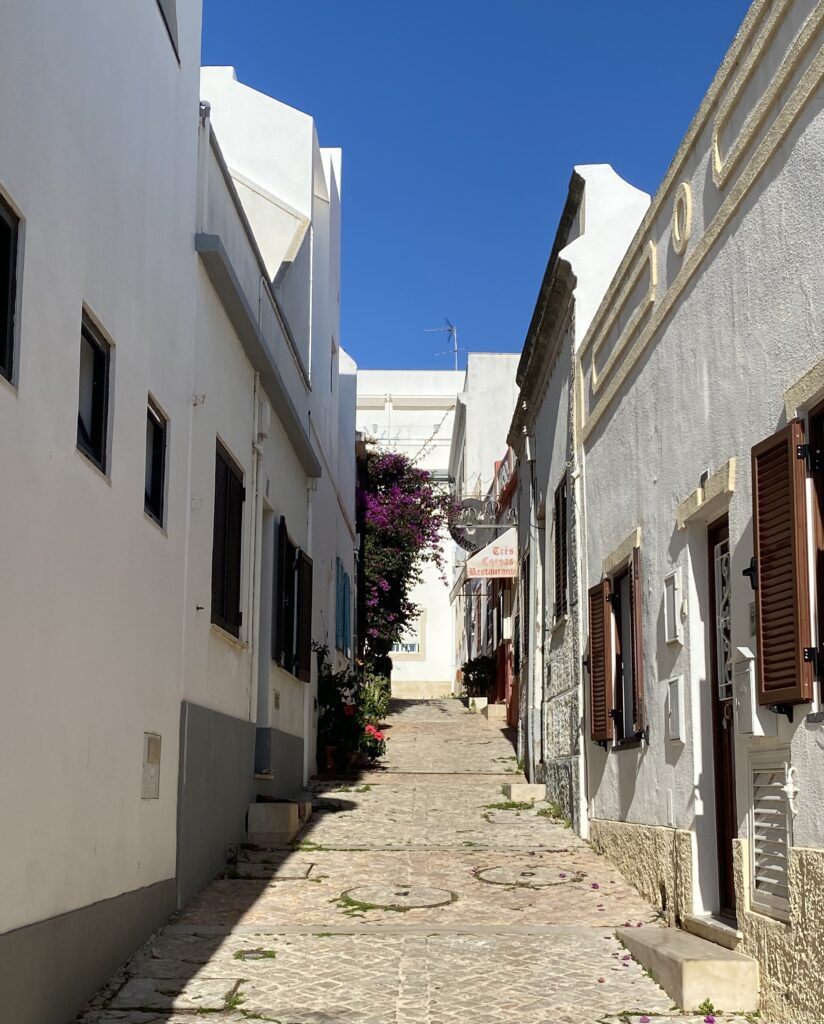 After a beer and a little rest , its back to the bus station for the trek home. I think bus and train stations are such fun places to people watch and wonder – I wonder where everyone is heading? And Why?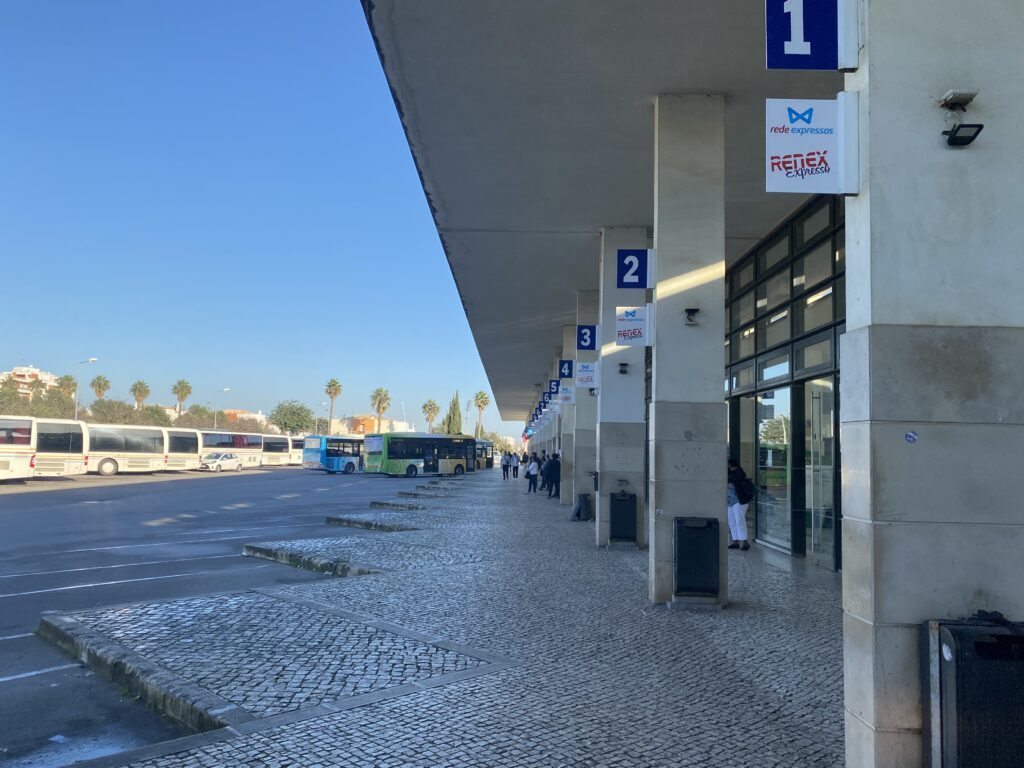 Feel free to leave a comment below. If you wish to contact me, my email is blaisemcneil@gmail.com. Thanks for visiting my site and I hope you'll return soon.