There is no denying that coping with the third wave of the virus was the worst yet. In the first and second waves, it was all new and we were all learning at the same time. By the time the third wave hit here in Nova Scotia, it was "HERE WE GO AGAIN". We knew the drill, hunker down and watch the daily numbers grow and grow. The problem was that many of the chores and projects that previously kept you busy were completed and you were confined to your own municipality. Jeez Louise!!!
As the curve began to flatten out and we could at least move around the province, I booked a few days in the Economy area on the Fundy Shore. A delightful couple welcomed me to their B&B – Peaceful Shores. Sounded perfect to me !
Perched along the north shore of the Minas Basin/Cobequid Bay about 30 minutes past Truro, Economy puts you in the neighbourhood of the That Dutchman's Cheese Farm, Five Islands Provincial Park and Thomas Cove trails.
The most famous attraction of all are the tides – the highest in the world. Won't cost you a dime. You can grab spot on the shore and literally watch mother nature empty or fill the basin every 12 hours or so.
As I mentioned , Five Islands Provincial Park has camping facilities as well as a day use park area. I hung out in the day park reading a book, walking the shore and admiring the islands offshore and towering red cliffs.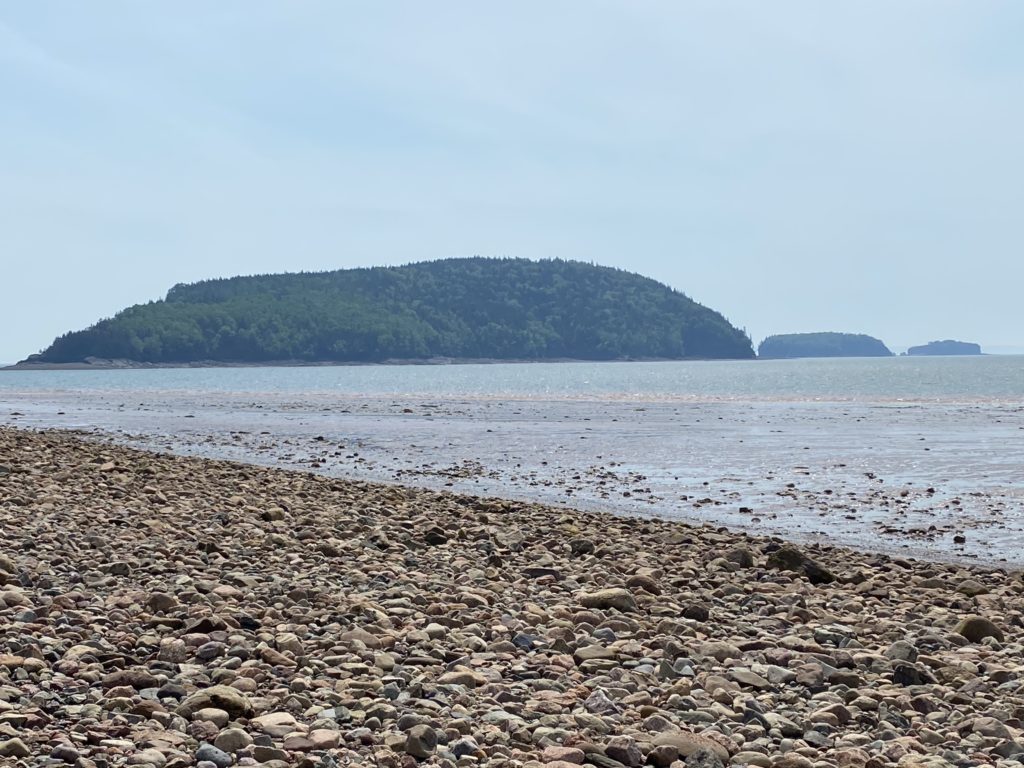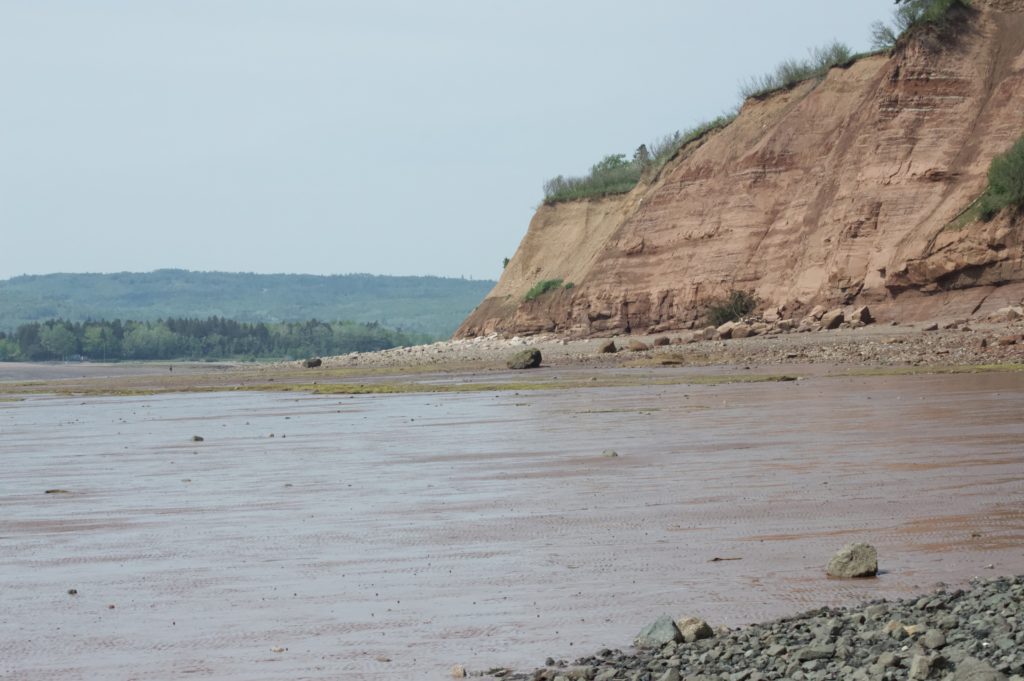 Thomas Cove has two trails, one called the Economy trail; the other the Headlands trail – both about 4kms. I opted for the Economy Trail, a nice easy hike on a rare hot June day.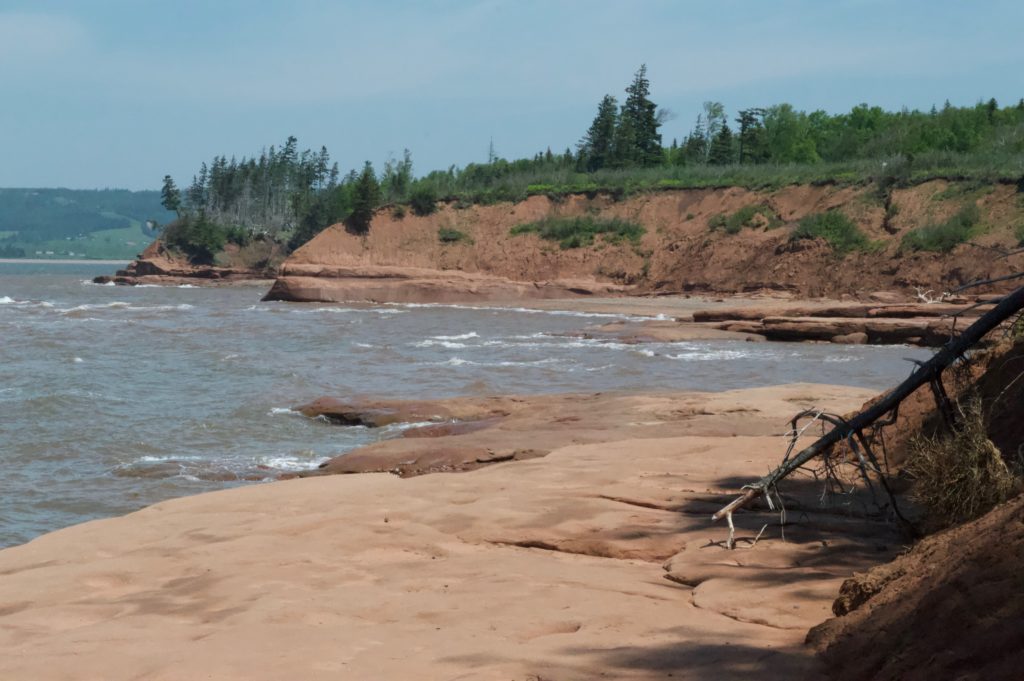 I did an infamous 10K run along these shores about five years ago called Not Since Moses – running thru the soft mucky sand at low tide. Needless to say the sneakers went right into the garbage can afterwards. But What fun!
I love this part of the province for its scenery, nice people and relaxing atmosphere and would highly recommend it to all.