One of the advantages of living in Halifax has to be the "day trip" – north, south (well that's sort of difficult unless I walk the waterfront :-), east or west for a completely different view of the shoreline.
NORTH
If you travel in a northly direction from Halifax, then turnoff towards the west after passing Truro, the Fundy shore is spectacular. As noted in my last post, a trip to the Fundy Shore is a tidal extravaganza. It seems at low tide you could walk all the way across the basin to Cape Split! Swimming probably not the greatest but exploring is A+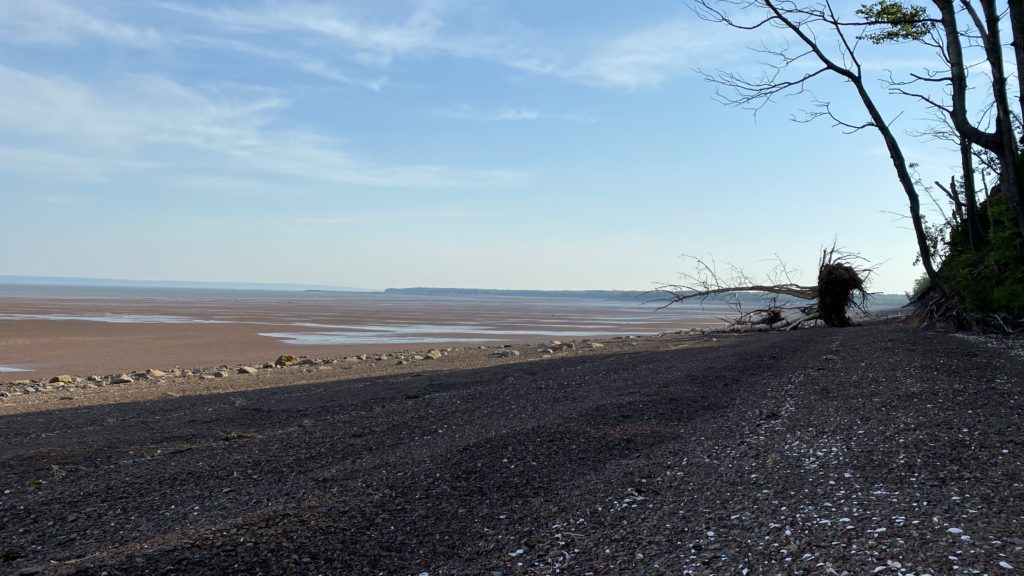 West
If you head west from Halifax along the NS South Shore, you can take your pick of white sand beaches. Perfect for a dip in the Atlantic Ocean or just sitting on the shoreline in a beach chair, enjoying a book. One of my favourite spots is Bayswater Beach on the Apostagan Peninsula, along Route 329 a bit south of Hubbards. The water is a bit chilly but if you just make a count of 1-2-3 and dive in, you are treated to a salt water spa all for free.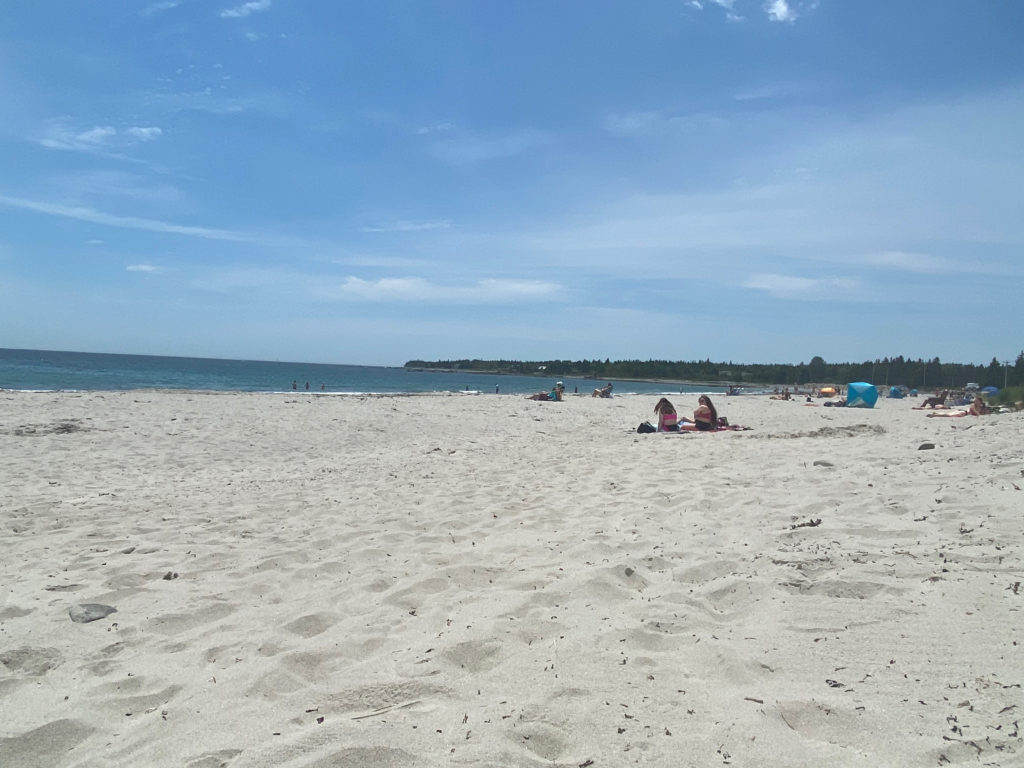 East
Travel east of Halifax and you can explore the freezing cold but surfer's paradise that is Lawrencetown Beach. I don't think I ever swam there but have on many occasions stopped by to take in the sights. It is also a destination if you decide to bike the Salt Marsh Trail in Cole Harbour, Dartmouth. This past weekend, the surfers were out enjoying the day and to my recollection there were not even any storm surges forecast – just a lucky day I guess.
South
Well, south is tricky! I live close to the harbour so I guess a shot of the South End of Halifax, from the Dartmouth side will suffice. There is a walking trail that straddles the two Dartmouth Ferry terminals, offering views of Georges Island, McNab's Island, the downtown and the container pier.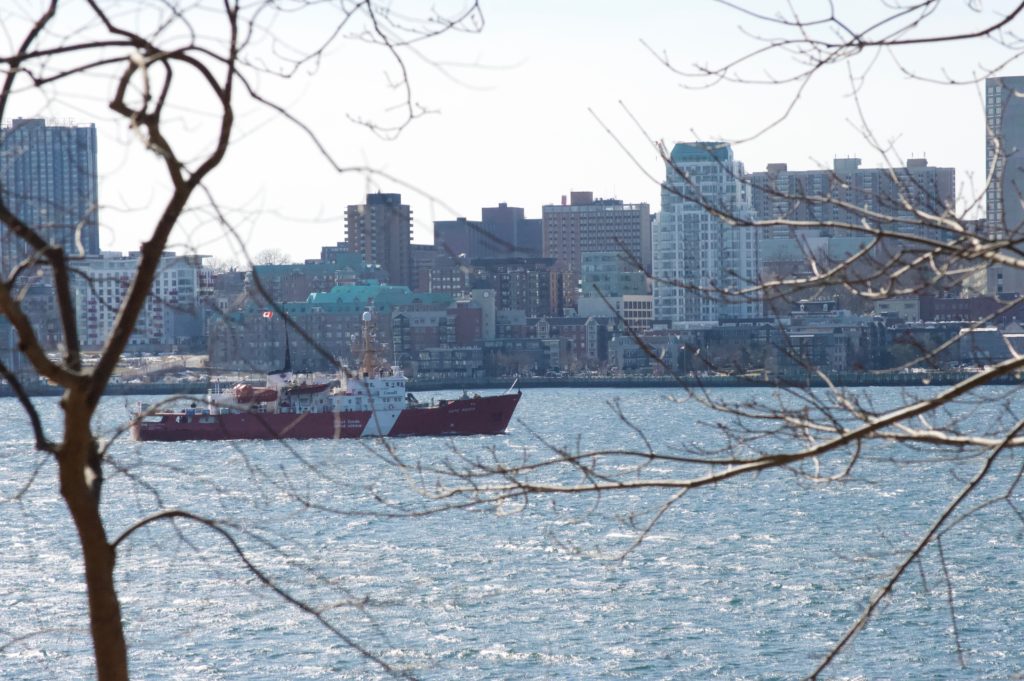 I hope you have enjoyed my NSWE tour of our Nova Scotia shores. Come visit!