A Day Trip to Logos (all photos can be clicked to enlarge)
A short bus ride from my home base of Alvor is the town of Logos, about 30 minutes on the local bus system. It is just up the coast, I can actually see the town from my balcony, but due to the geography of the area, you need to go North, West and then South to get there.
Logos has two main sections: firstly the churches, castle and Old City downtown area. Then you head out of town and you experience the spectacular rock formations, cliffs and lighthouse of Ponta da Piedade.
The Old City is full of narrow streets, shops and folks leisurely getting lost in the alleys and streets.
In a peaceful town square is the Monument to Fallen Soldiers.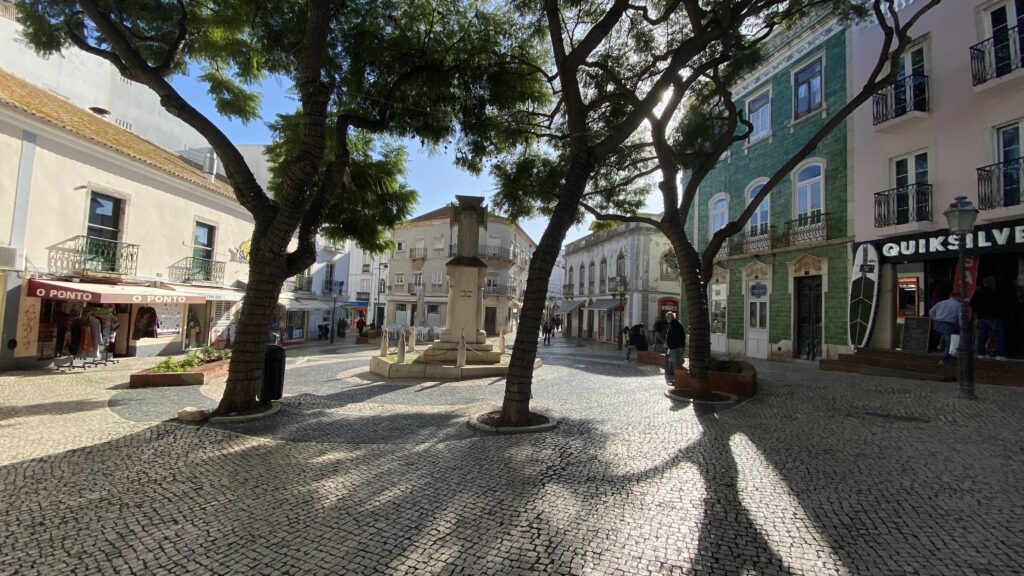 I started walking the Logos streets in the direction of the lighthouse, probably an hours walk from downtown. Thanks Apple Maps! I was blown away by the scenery on both sides of the headland jutting out into the ocean. On one side, I am looking east back to Alvor (on the far right of the picture) along the jagged coast …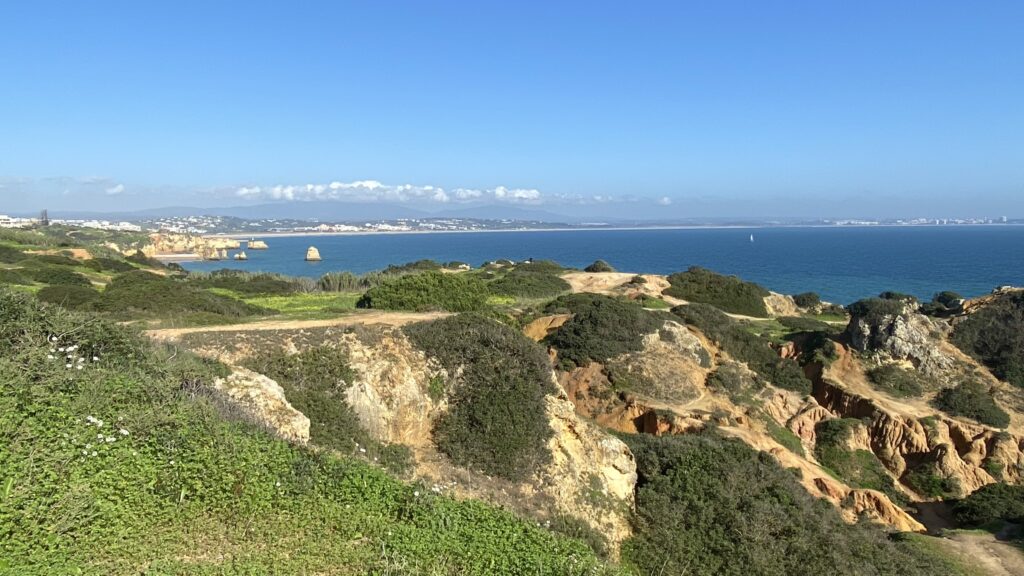 … on the other side looking west towards Porto de Mós with a more serene coastline.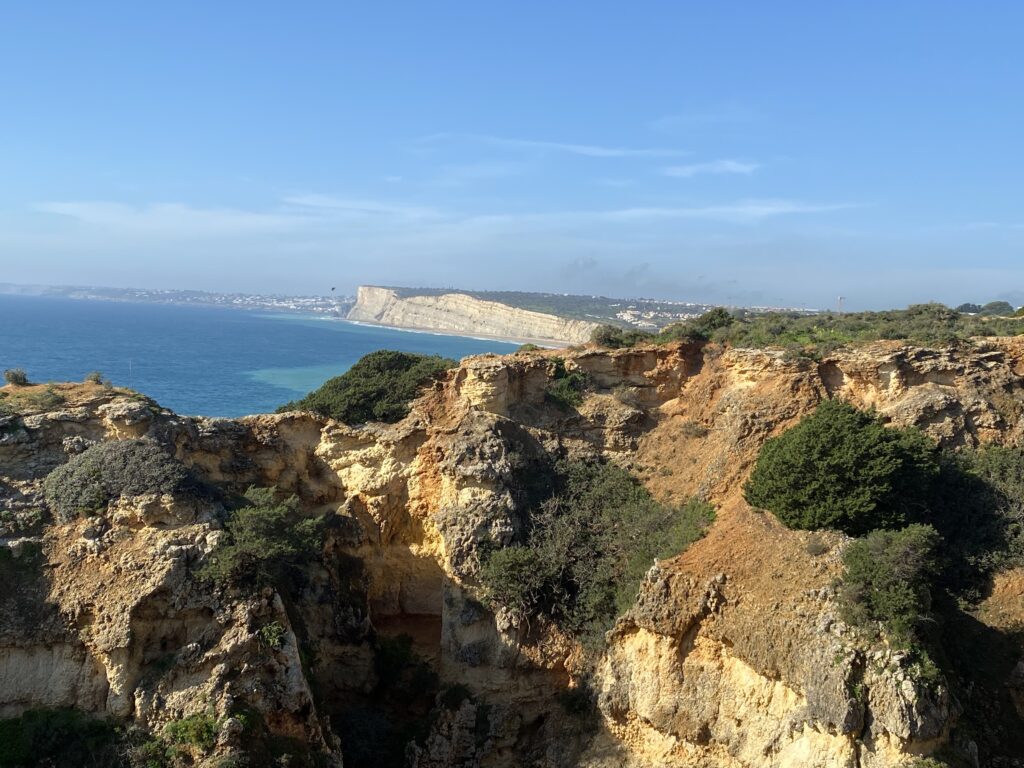 I was able to find a very steep set of steps that took me down to sea level to get a first hand view of the cliffs and rock formations.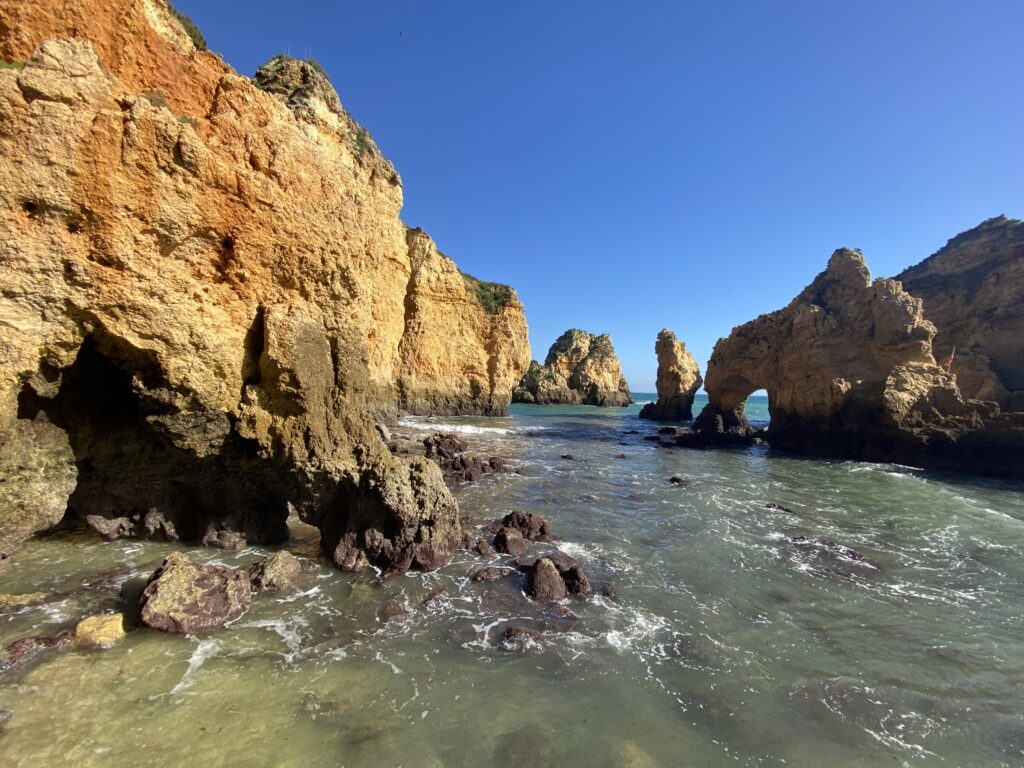 As I started my trek back to town, I found a boardwalk hugging the cliff that made the walk easier and allot more enjoyable. It is nice to see a country that gives so much consideration to those "on foot" rather than focussing on vehicles.
Back in town it is time to grab a cold beverage, some lunch and take in some last minute sights before grabbing the bus back home. The bus station was across the street from this pretty marina, a good spot to sip my coffee and reflect on a great day in Logos.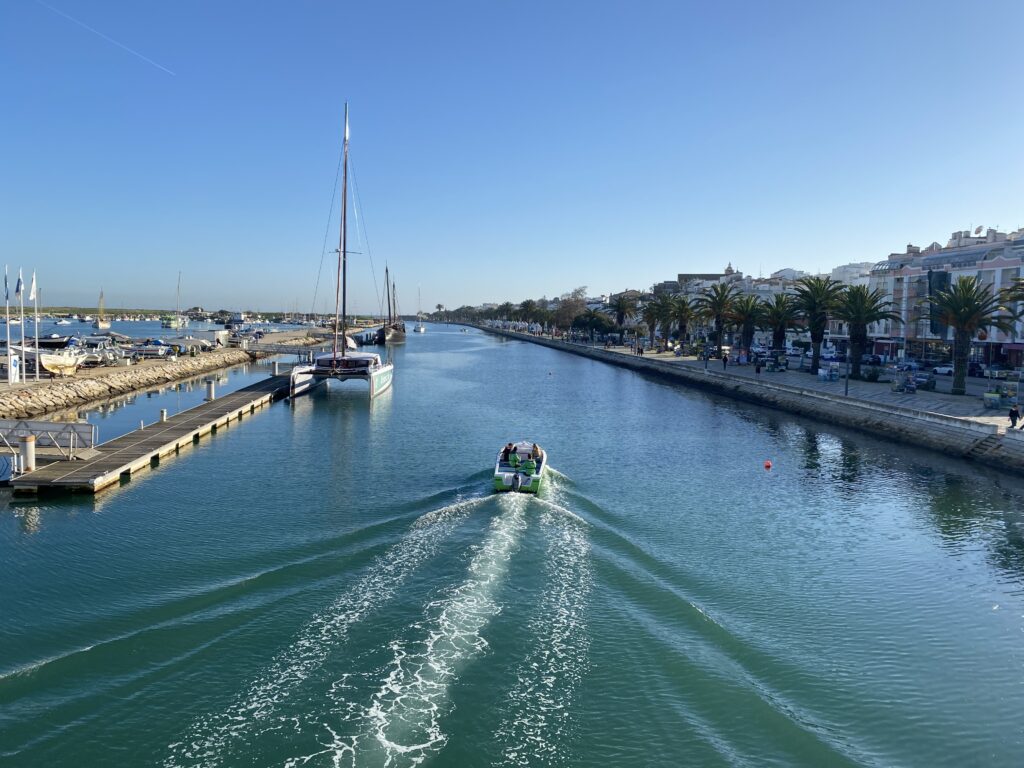 Feel free to leave a comment below. If you wish to contact me, my email is blaisemcneil@gmail.com. Thanks for visiting my site and I hope you'll return soon.