Exploring Alvor and Portimão (all photos can be clicked to enlarge)
One of my favorite pastimes is just throwing some water, snacks and hat into the backpack and walking the narrow streets or beaches of Alvor OR taking a short bus ride to visit the neighbouring city Portimão, only about 5 or 6KM away.
I took a nice long walk one afternoon to the extreme end of Alvor Beach and found Farol Leste jutting out into the ocean. Built of large rocks that you can climb and walk along (watch for gaps!), it makes for a very interesting walk. This is where the Atlantic flows into the Rìa Alvor estuary, a protected area with many varieties of flora and fauna, dunes, marshes and boardwalks. In the picture below the the river is on the left and the beach to the right.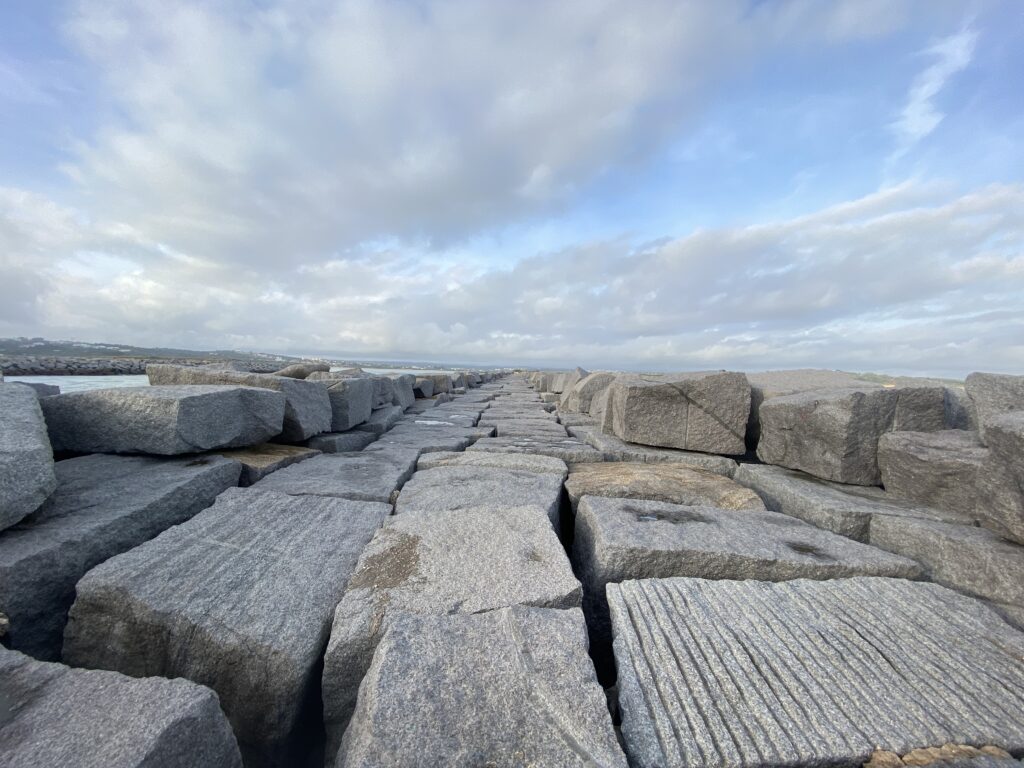 There is a large marina in Alvor town so this would be the entrance point for the sailboats and fishing boats. On the opposite side of Farol Leste would be the town of Odiáxere.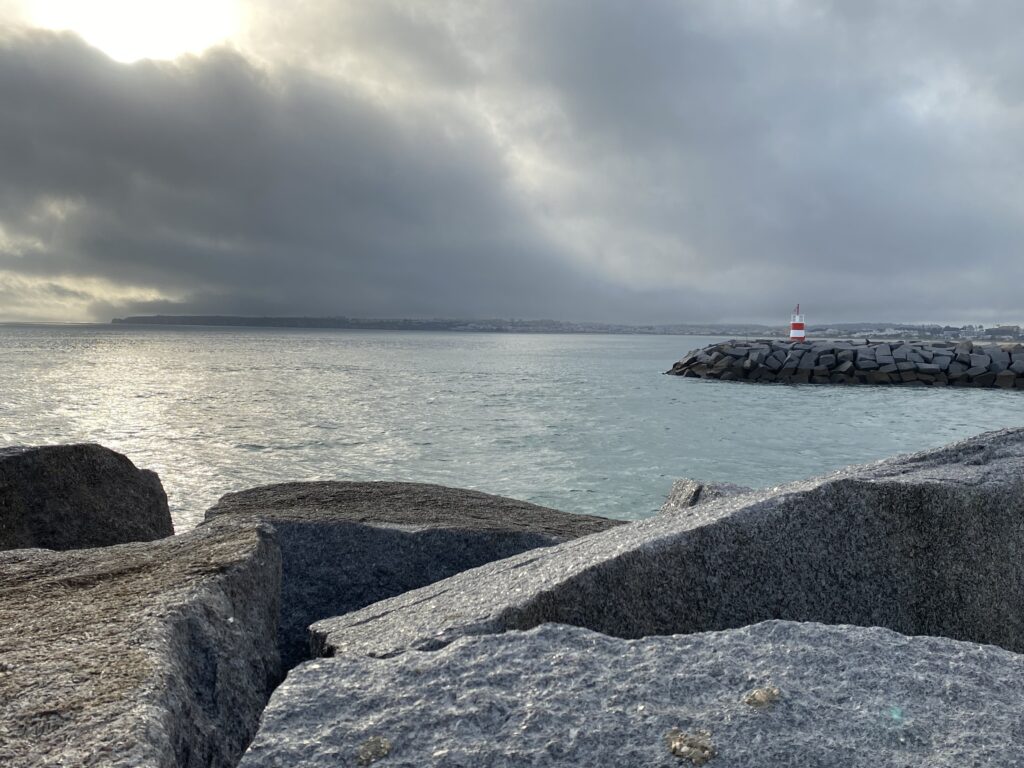 At the end of Farol Leste is a colourful green lighthouse. There was a fisherman with two fishing rods on the go at the same time the afternoon I was there. I hope I wasn't bothering him.
Portimão, once a vibrant fishing town, is now moreso a retail and entertainment draw. Needing a few kitchen essentials, groceries and personal items I thought a bit of retail therapy was in order. I stopped at the Aqua Shopping Center. It is a mall, but the neat thing is that centre court as well as the top floor, the food court, is open air. Fresh air is a good thing these days. I also found a large combo grocery/department/liquor store (think Walmart without the boozy department).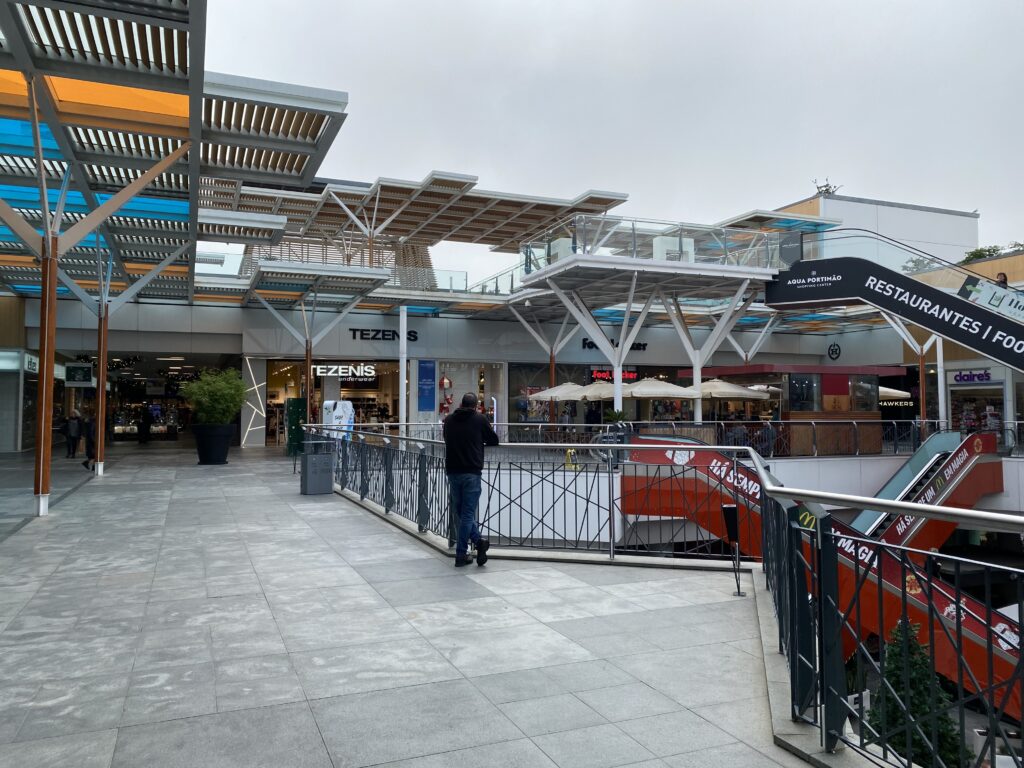 Tons of restaurants, shops and cafes fill the Old Town streets and marina esplanade.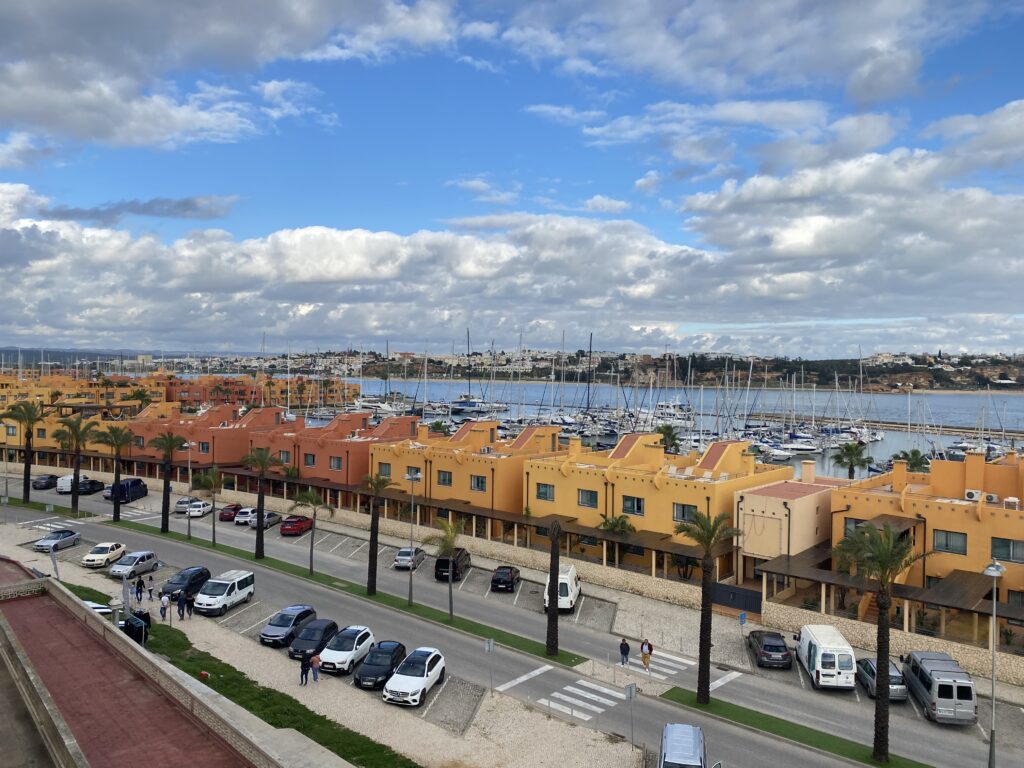 Overlooking the beach, Praia da Rocha, is Fortaleza de Santa Catarina – a medieval fort offering great views out to the Atlantic. Portimão is a blend of the old and the new.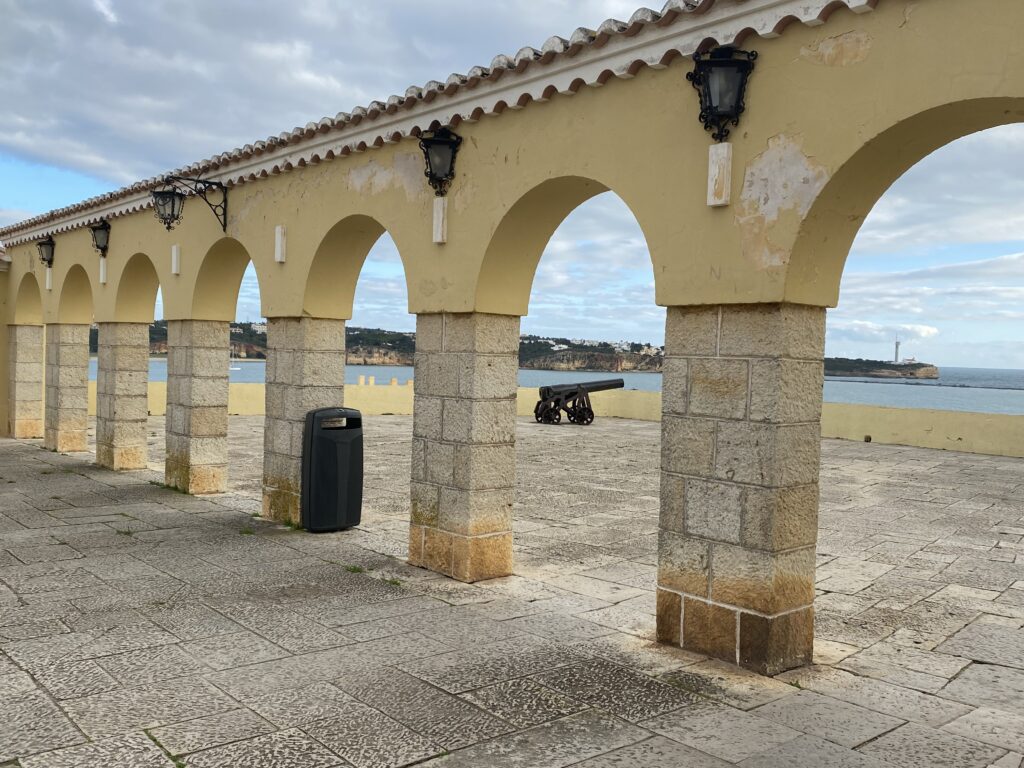 Feel free to leave a comment below. If you wish to contact me, my email is blaisemcneil@gmail.com. Thanks for visiting my site and I hope you'll return soon.